7 ways to sell a successful book
How does a clueless, aspiring author improve his chances at publication and avoid unnecessary, frustrating dead-ends?
Kanishka Gupta
Seeing the growth of Indian publishing in terms of the number of books being published and new publishing outfits coming up one would think that getting a book deal is just a matter of finishing a manuscript. The reality is quite different. Every genre has different skill set requirements and varying degrees of acceptance and popularity.
The below list (divided by genre) would equip a clueless, aspiring author with vital knowledge needed to improve his chances at publication and also avoid unnecessary, frustrating dead-ends:
Commercial fiction:
This is a genre dominated by a handful of big names like Ravinder Singh, Durjoy Datta, Sudeep Nagarkar, Nikita Singh, Preeti Shenoy and so on. They have print runs of several thousands (some even lakhs) and a fan following of even more.
In Trisha Das Dugar's Ms Draupadi Kuru: After the Pandavas, Mahabharata's characters reach present-day Delhi.
They are the publishing equivalent of Shahrukh/Salman and like the Bollywood stars are ready with a blockbuster book every six months or at the most, a year. While these names can afford to stick to a tried and tested formula, a debut writer in this genre has to come up with something really special, out-of-the-box to grab an agent/publisher's attention.
Several years ago, Judy Balan managed to do this by writing a spoof of Chetan Bhagat's Two States: The Story of My Marriage. Last year, screenwriter Debashish Irengbam published a delightful commercial fiction Me, Mia, Multiple, which is the love story of a suicidal man and a woman with multiple personality disorder.
Novelist-turned-entrepreneur Shreyas Rajagopal generated a lot of interest with his edgy novel about the depraved, drug-addled children of Mumbai's elite. More recently, Trisha Das Dugar transported the characters of the Mahabharata to present-day Delhi in her novel Ms Draupadi Kuru: After the Pandavas. This is one genre where you can afford to not write brilliantly but if the story is not new enough, it will lead to immediate rejection.
Literary fiction
Literary fiction requires an extraordinary command over language and form. Unlike commercial fiction writers, some of whom boast publicly of how they didn't read a single book till the printed version of their own debut reached their hands, writers in this genre just cannot afford to be ill-read and should preferably have a portfolio of publications before attempting to pitch a full-length work.
Online journals like Out of Print are a vibrant medium to attempt long-form.
Both talented young writers Tanuj Solanki and Mohit Parikh published widely in Indian and international journals like The Caravan, Out of Print, Nether, Open Road Review and so on before landing book contracts for their off-beat full length works with a major publisher. Tanuj is also a voracious reader having reviewed more than two hundred books on Goodreads. This is also one genre where your credentials and awards can help although one must remember that absolutely nothing can substitute for a good book.
The Karachi-based Sabyn Javeri graduated from Oxford with a Masters in Creative Writing, earning a distinction in 2010. She also holds a PhD from the University of Leicester. Even before submitting her first full length novel, Sabyn had won the Oxonion Review Short Story Award and was shortlisted for the Tibor Jones Award. Her debut novel Nobody Killed Her got offers from almost every major publisher in India. Writers attempting this genre would do well to avoid preachy, issue-based fiction, weepy family sagas, autobiographical fiction involving endless navel gazing, or fiction revisiting historic events such as the mutiny, Partition, 1984 Sikh pogrom without rigorous research or anything new to offer.
Short stories
This is one genre that is slowly dying out in India, much like poetry. Even internationally, it is very rare for a debut author to come out with a short story collection. Usually, a book of stories follows a full-length work. None of the short story collections that I have represented, including those by major writers, have sold more than 1000-1500 copies. If you still want your first work to be a collection of short fiction, try focusing on a strong theme or having recurring characters.
Long live the short story.
Publishers are more open to such "novels in stories" rather than standalone short fiction. Bilal Tanweer's The Scatter Here is Too Great (linked through a blast in Karachi) and Shahnaz Bashir's forthcoming Scattered Souls (linked by occupation and oppression in Kashmir) are two such examples in this genre.
Genre fiction
Almost every second author jumped on the mythological fiction bandwagon after the phenomenal success of Amish's Meluha series. Many efforts shot up the bestseller charts, spawned sequels and turned their creators into mini celebrities. Sadly, the glory days of this genre are well behind us and it no longer has that kind of appeal for agents/publishers.
Publishers like Juggernaut prepare dedicated crime fiction lists.
Over the last year, there have been a spate of signings in the crime fiction space with publishers like Juggernaut and HarperCollins developing a dedicated crime fiction list. However, this could very well be a passing fad since we don't have any bonafide crime bestseller in the country.
Indian publishers are more or less closed to homegrown fantasy, sci-fi and horror because they increasingly feel that fans of these genres prefer to read Western writers. The few books attempted in these genres have failed miserably, making publishers even more wary. If you want to attempt a book in this genre make sure it is new and not derivative of global bestsellers like The Lord of The Rings, Harry Potter and Twilight.
Biographies/memoirs
Before penning your own life story or the life story of someone else, ask yourself whether it has a deep, universal resonance. In India, the only biographies and memoirs that work are those of public figures like filmstars, cricketers, politicians and business tycoons even if everything about them is already available in the public domain. Any other subject would struggle immensely unless the story establishes an immediate connection with the reader.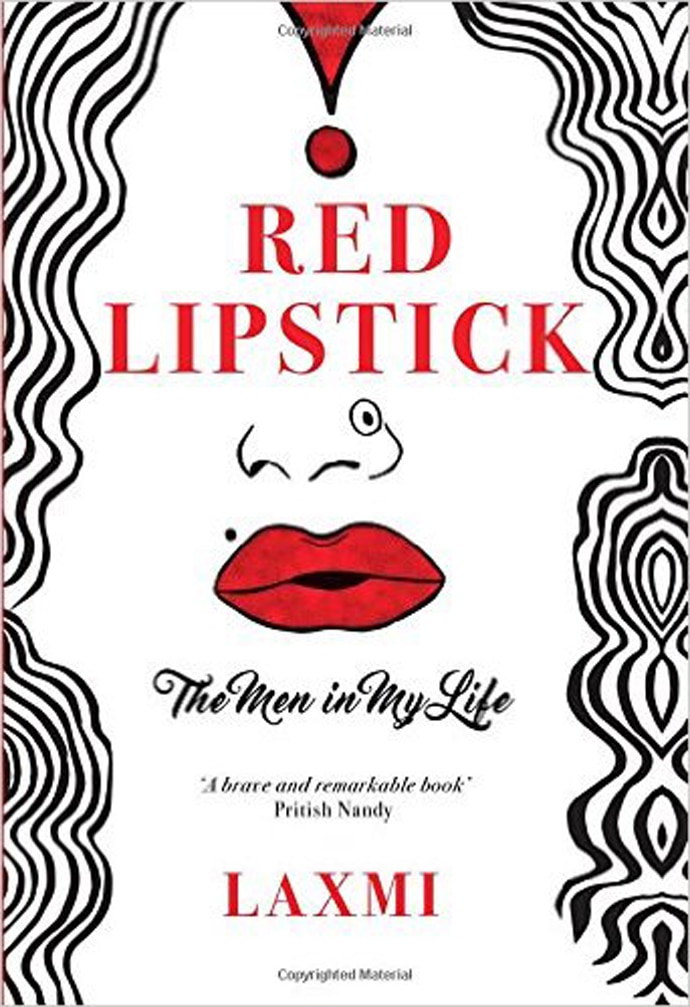 Laxmi Narayan Tripathi's memoir Red Lipstick was published by Penguin Random House.
In 2012, Penguin Random House published the story of Bangalore-based L Subramani's descent into blindness and how despite that, he managed to become a full-time journalist. Last year, Oxford University Press published the extraordinary story of the transgender activist Laxmi Narayan Tripathi to great critical and commercial success.
Next year, Fingerprint Publishing will be publishing ace journalist-turned-wellness expert Vijay Simha's memoirs of his struggle with substance abuse, which literally drove him to begging on the streets, his gradual and painful rehabilitation, and his life as wellness and addiction expert who developed a new form of therapy.
Specialist books such as How-to/business/Lifestyle/Spirituality/Current Affairs
Never attempt such books just because you are interested in or feel strongly about some subject. Such books are always written by academicians, scholars, senior journalists with lots of access, seasoned experts and practitioners. It's almost impossible for a layperson to find a publisher for such books.
Graphic Novels/Coffee table books
The market for coffee table books and graphic novels in India is very limited because of the prohibitive cost of producing them. Many good and deserving books in both genres are frequently rejected because of limited profit margins.
Sarnath Banerjee's graphic novel All Quiet in Vikaspuri digs into India's hypocrisy, hunger and humour.
These books also require highly specialised knowledge of drawing, artwork, photography in addition to storytelling/writing skills.