Out of Order
Author CS Lakshmi on detective fiction, feminism and celebrating women
She has created a body of work which is quietly combative and vociferously encouraging.
"Ambai is a character in the Mahabharata who becomes Shikhandi, a man, later," says CS Lakshmi, 72, while describing her pen name.
She chose to write under a pen name because when she set out to write in the 1960s, every girl born on a Friday back home was named Lakshmi.
The Tamil feminist writer and researcher, today, half a century later, continues to play an important role in strengthening the bond of sisterhood and propelling the movement for women empowerment.
Through her organisation, SPARROW, which is India's only women's archives, and her writings - recently a foray into the world of detective fiction intertwined with everyday experiences of being a woman titled A Meeting on the Andheri Overbridge - she has created a body of work which is quietly combative and vociferously encouraging.
How did you get the idea of writing detective fiction?
The idea came from the mysteries surrounding life and relationships in a big city like Mumbai. It is a city that has, like its complicated network of transport, complex ways of life within which people live, love, hate and laugh.
The book investigates the trials women face and repress - from the sexual entitlement of men to the imposition of "traditional" women roles.
How did you tie suspense and social commentary so neatly together?
I did not have to try much as these are tied very neatly in the life around us. Often scenes that float past you in the local train or running to catch a bus remain with you and then you connect them with other things.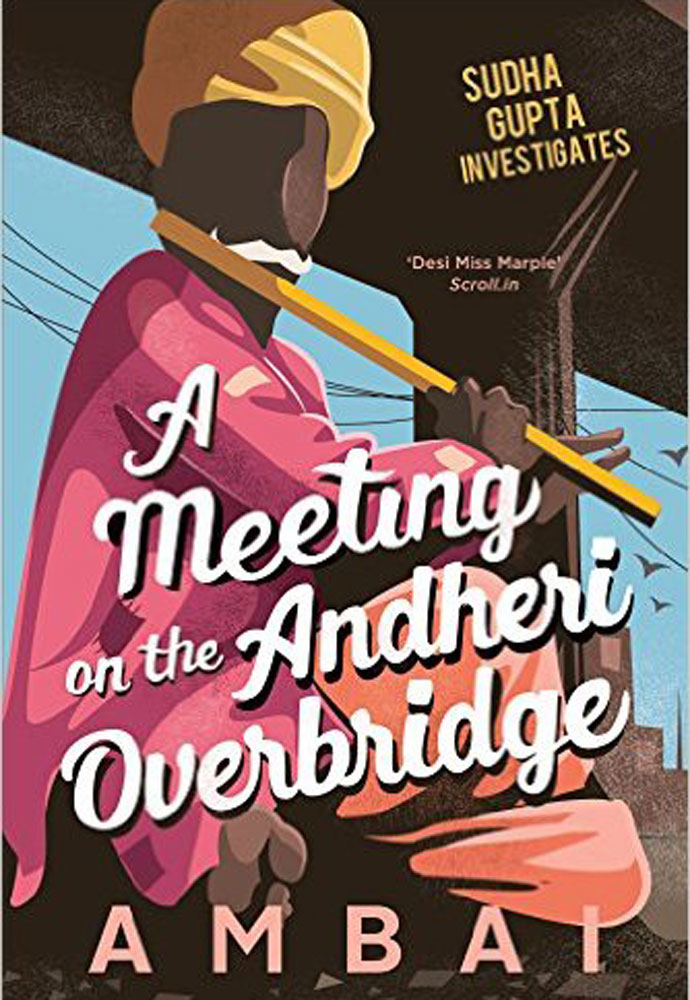 Ambai's foray into the world of detective fiction; Pages 216; Price Rs 299; Publisher Juggernaut.
In the rain when one is running against the wind trying to hold an umbrella open and sees an SUV going past with an Alsatian or a Labrador in the backseat peeping out of the window, you know what an accident life is. It is easier to build suspense around it.
Where did SPARROW came from and where is it headed?
SPARROW documents women's lives and history. It came as part of research done on women's history by me, Neera Desai and Maithreyi Krishna Raj, both of whom are considered pioneers in women's studies.
Right now, after more than 25 years of work for which we got the Prince Claus Fund Award two years ago, we are still struggling for funds, which is not unusual for archiving is not considered part of development. We have plans to set up a virtual archives and a real museum of women's history and women's lives.
There are many today who see feminism as a bad word. What do you think?
Feminism has always been a bad word. I had once gone to receive a small cheque from a funding organisation and the chairman handed over the cheque to me and told me: "I hope you are not one of those feminists."
I was taken aback and asked him, "Why do you say that?" "Oh, feminists break families," he said.
I put the cheque in my purse, smiled at him and left. Those who think of feminism as male-bashing or bra-burning are welcome to their views. One must continue to do what one believes in.
The views and opinions expressed in this article are those of the authors and do not necessarily reflect the official policy or position of DailyO.in or the India Today Group. The writers are solely responsible for any claims arising out of the contents of this article.