Gulp Fiction
Love, sex and nothing in Hanif Kureishi's new novella
A tightly wound drama of lust and betrayal, the book renders neither a tragedy nor a farce.
There are works of literature that seduce you and then there are works that push you down and extract pleasure. One can't help but feel a tad dirty reading Hanif Kureishi's new book The Nothing while taking some relish in the exploitation.
The great essayist and writer's eighth novel is a tightly wound drama of lust and betrayal, laced with his signature dark humour and dank prurience. The novella opens with an old delirious and incapacitated man lying supine on his bed muttering to himself: "One night, when I am old, sick, right out of semen, and don't need things to get any worse, I hear the noises again. I am sure they are making love in Zenab's bedroom, which is next to mine."
Waldo, a famous filmmaker of Indian extraction, is convinced his devoted wife is being unfaithful to him under his own roof in his London home. "Sexual feeling might decline," he says almost with a sigh, "but I have learned that the libido, like Elvis and jealousy, never dies." The couple have been married for 20 years and they have an age gap of 22 years.
The man his wife is having an affair with, Eddie, "has been more than an acquaintance and less than a friend for over a thirty years". A man who has wormed his way into Waldo's life, buttering him up and feeding him gossip while professing to be a self-avowed expert of his work. "He might be an idiot", it dawns on Waldo, "but he's not stupid". Things come to a head when Waldo decides to expose them and have his revenge with the help of his friend, Anita, once a famous actress, now his weed dealer.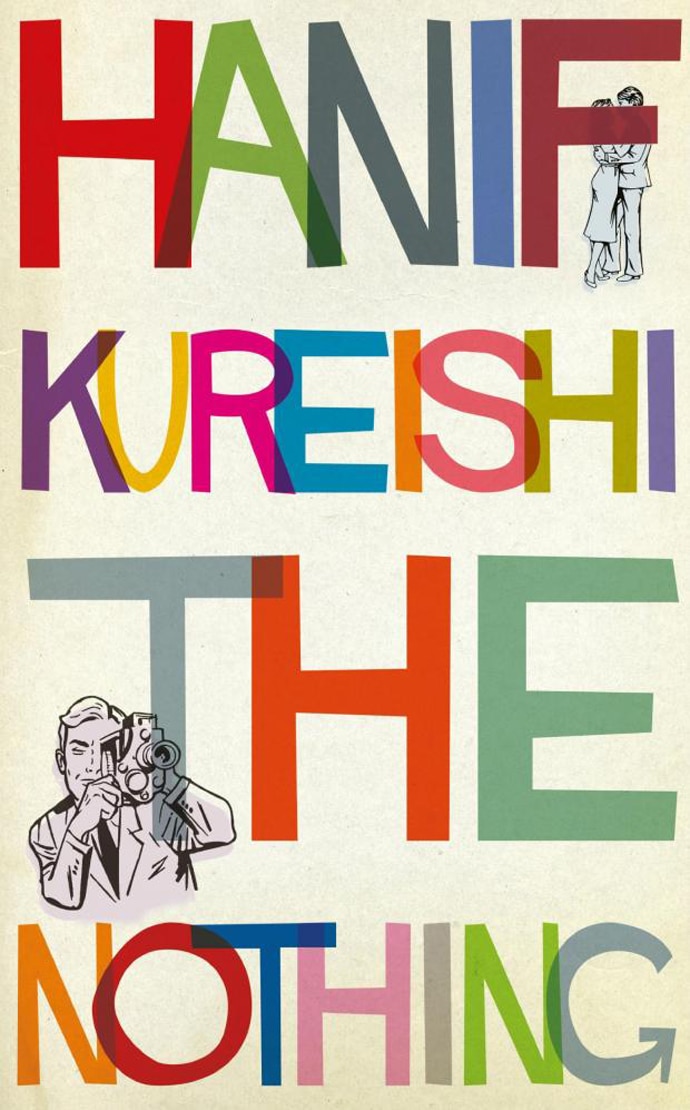 The Nothing; Hanif Kureishi; Rs 599
Writing about Hanif Kureishi's previous book The Last Word (2014) - about a celebrated Indian writer and a young biographer, which many said was about VS Naipaul - Amitava Kumar wrote in the now defunct Time Out Delhi magazine that this reviewer used to once edit, that desire is a central theme that keeps recurring in his books.
In The Nothing Kureishi further explores, or shall we say disinters, the theme of desire. Waldo, despite his "'60s sensibility" finds himself unable to take the meaning out of sex. He realises that he, too, is at last the fool who craves to be loved exclusively. The epiphany is almost clinical: old age replaces privilege and taste with frailty and profound insight; the futility of a youth spent giving in to temptations and free love now seeks enlightenment, not an orgasm.
All this takes place in the cold comfort of his bed, in brief, pithy filled moments of wakefulness, while his wife, who was his "ultimate destination", is in bed with another man, and he knows this because the noises rouse him.
"Kureishi's directness is also a part of his stories – their first lines introduce you to the heart of the matter," wrote Kumar. "For example, his 1998 novel, Intimacy, begins thus: 'It is the saddest night, for I am leaving and not coming back.' The novel ignited a literary scandal in England because the story mirrored the writer's own life; he had just left his own partner and their twin boys for a woman much younger than him. But Intimacy was only partly about the loss of love; its other big theme was the life of a writer. The narrator contemplates his packed bag and says, 'I will be needing pens and paper on my journey. I don't want to forfeit any important emotion... I want an absolute honesty that doesn't merely involve saying how awful one is. How do I like to write? With a soft pencil and a hard dick – not the other way round.'"
The Nothing is the great essayist and writer's eighth novel.
While it is no easy predicament to be in, Waldo is also coming to terms with the cruel paradox of love that Albert Camus mentions in A Happy Death, "...by which we always deceive ourselves twice about the people we love - first to their advantage, then to their disadvantage". It doesn't deter him from asking his wife to disrobe in front of him. He is a voyeur who can't help imagining his wife having sex with another man, as though he's filming her. When he's helpless he asks her to part her legs.
The Nothing, like his other works, brims with wit and aphoristic gems. There's a jouissance while reading the book, which comes with Kureishi's economy of words. "I was a serene old man treading the nirvanic plateau to oblivion. Now I wake up wanting love, seething, seeing her mouth drawing in his cock, over and over. I've become a disgruntled father rather than a lover or friend. I can't bear not to be on her mind."
Perhaps, now more than ever one can fully appreciate this style of writing in a world that seems to have digressed, where the lines between expression and profanity, art and obscenity and irony and death have merged and mangled.
If the first half of the book is filled with Waldo's ruminations and palpable paranoia, the second half reads like the taut script of a captivating play. More than once you feel the book is writing itself.
Unlike what it is set up to be, The Nothing renders neither a tragedy nor a farce. It is not even Hanif Kureishi's finest. It almost weighs feather light in the mind once the book is read and shut, almost seeming nothing.
(A version of the this article appeared in Sunday Mail Today.)
Also read: Love, sex and marriage - Conversations with a polyamorist
The views and opinions expressed in this article are those of the authors and do not necessarily reflect the official policy or position of DailyO.in or the India Today Group. The writers are solely responsible for any claims arising out of the contents of this article.