'Kalank' Trailer: 4 things Karan Johar, Varun Dhawan and Alia Bhatt's 'Kalank' evokes
'Bajirao Mastani' to 'Dilwale Dulhaniya Le Jayenge', the 'Kalank' trailer will give you a déjà view!
Brace yourself — for the Kalank trailer is now available on every social media platform.
Karan Johar's magnum opus — yes, I am going to call it that because, well, you should just watch the trailer — boasts of names like Alia Bhatt, Varun Dhawan, Sonakshi Sinha, Aditya Roy Kapur, Madhuri Dixit, Sanjay Dutt and Kunal Khemmu in the cast. If they can just maybe click a selfie, we bet they'd break the Oscar selfie benchmark. But that's another topic.
For now, we're talking about the trailer — 2.11 minutes of pomp and grandeur, brought to you in collaboration with Manish Malhotra and Maganlal Dresswala — something you've seen several times, in variations.
And that, right there, is what brings us to the point we're trying to make — 'aapko pehle bhi kahin dekha hai' is what we thought when we saw the trailer.
Here's our list:
...like Sanjay Leela Bhansali
Saawariya recall? (Source: YouTube screengrab)
That time has come when Karan Johar is apparently mimicking Sanjay Leela Bhansali — the world of commercial cinema can just roll up into a ball and swallow itself. Every frame of the Kalank trailer will remind you of some SLB film or the other — Bajirao Mastani when Sonakshi 'selflessly' accepts her husband (Aditya) marrying Alia, Saawariya when Alia and Varun step into a canoe, Goliyon Ki Rasleela — Ram Leela when a crowd breaks into a jive on the streets like a flash mob.
What were you thinking, KJo?!
...like Lootera
Lootera, once more? (Source: YouTube screengrab)
It pains me to think that someone like Sonakshi — a good actor — has so far been reduced to only village belle roles. Courtesy Dabangg, of course, her debut. But in KJo's Kalank, Sonakshi is modelled after another of her classic roles — the docile girl from Lootera. Her hair and make-up look completely inspired by the Vikramaditya Motwane film, barring the additions of gaudy jewellery — or what we like to call, the 'Karan Johar-touch'.
...like every Muslim guy ever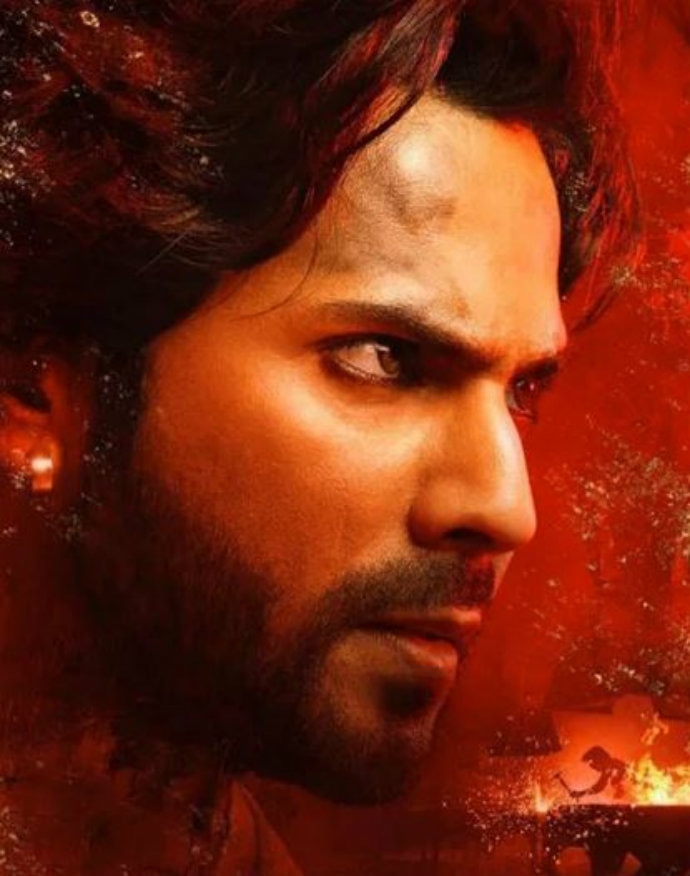 Soorma Bhopali? (Source: YouTube screengrab)
Does everyone from India's largest minority group wear soorma? Or a Pathaani salwar? Or a taveez? Umm... no.
Yet, Karan Johar and Bollywood at large seem to never be able to get out of that stereotype. Why should Kalank be any different, right?
...like Dilwale Dulhania Le Jayenge
Role reversal? (Source: YouTube screengrab. Artwork: DailyO)
Please, please tell me you saw that! Karan Johar wasn't even apparently trying to hide it. In fact, he probably put it deliberately. Umm... no, we're not complaining, this train scene from DDLJ is iconic and reinterpretation toh banta hai. There was, however, a role reversal — if the guy and the girl have swapped places, Bauji seems to be on the train now! Although we're not sure if Aditya is holding Alia back — like Bauji — or just preventing her from falling off the train.
Jaanne ke liye dekhiye film 17th April ko!
Also read: 8 'Game Of Thrones' references in the 'Kalank' teaser you might have missed
The views and opinions expressed in this article are those of the authors and do not necessarily reflect the official policy or position of DailyO.in or the India Today Group. The writers are solely responsible for any claims arising out of the contents of this article.