Was demonetisation the push we needed to go Digital India?
A right step, but at what cost.

DailyBite
Demonetisation has changed our lives in ways beyond count now. The adverse effects of the Modi government's poorly executed plan can be seen all around. A shocking lack of cash in the hands of the common people, a staggering death toll and queues longer than the fabled arm of the law, are but a daily fixture now. While this decision has surely taken a toll on the general public, one should acknowledge that there may be a silver lining to this mushroom cloud of a plan.
The lack of cash in the present economy has forced a certain section of the people to resort to measures they may never have taken otherwise.
A KPMG report from 2015 suggests that mobile banking users in India account for over 50 per cent of its population. While that number is pretty high in itself, the report also states that India has the youngest population of mobile banking users across the globe at a median age of 30. What this implies, basically, is that it is only the younger lot in our country that actively resorts to a cashless environment.
Modi's demonetisation move, of course, will have increased that number quite a bit. And that is a good thing in itself. The present situation notwithstanding, it always makes more sense to deal in the electronic side of things. The older generation still loves cash transactions but this move will no doubt force them to resort to downloading their banks mobile app on their smartphones and learning how to use it. It may be a pain, but it will pay off.
More people using online services
Another thing that has been brought about this sudden cashlesness is the rise in people using online services. Now more than ever, the use of mobile wallet services like Paytm, and ecommerce services like BookMyShow, Grofers, and Uber etc. India's e-Commerce revenue, according to an ASSOCHAM study, is expected to jump from $30 billion in 2016 to $120 billion in 2020, with an annual growth rate of 51 per cent. This boom too, will no doubt be further facilitated by the demonetisation drive.
The same study also states that about 75 per cent of online users in India fall in the age bracket of 15-34 years. This, in addition to the KPMG report only affirms the idea that the older generation clearly prefers traditional ways to online transactions and services. This is the generation that hardly uses their ATM cards for anything other than withdrawing money.
Towards Digital India
Pallav Singh, the head of Ola Money, said to NDTV: "This move marks the beginning of a significant step towards a cashless economy and Ola Money is at the forefront of our vision of a Digital India."
Of course, Ola Money just like Paytm or any other e-commerce venture has only to benefit from Modi's move. Their praise doesn't mean much compared when you juxtapose it to the amount of bad this move has brought about in the past one week. Nevertheless, they are all completely correct about one thing: We will, finally, be forced to move away from traditional cash based transactions to a digital one.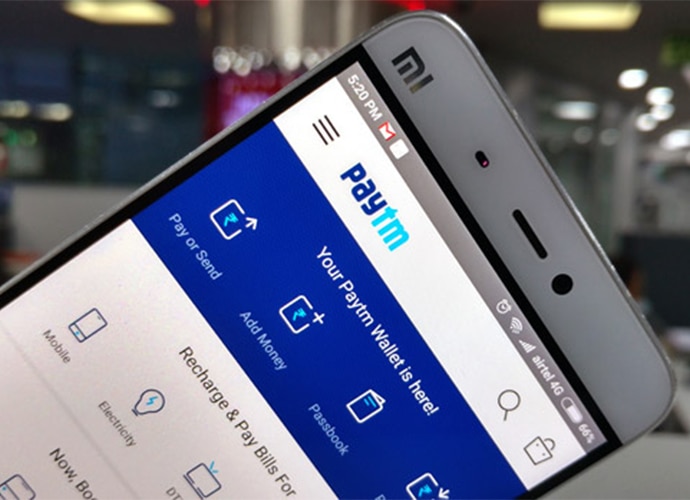 From tea stalls to cabs, people are warming up to the idea of e-money and mobile wallets. [Photo: Indiatoday.in]
"Paytm karo"
Over the past four years, mobile wallet transactions have jumped from Rs 10 billion of transactions in 2012-'13 to more than Rs 490 billion in the year 2015-'16, and are estimated to rise to Rs 1,210 crore by 2019. Lack of cash has caused Paytm to become a household name now. From tea stalls to cabs, people are warming up to the idea of e-money and mobile wallets are a pretty elegant alternative to dealing with cash. Paytm has tried to cash in (pun unintended) on this attack on paper money pretty aggressively, but it is definitely not the only alternative you have. There are 40 odd mobile wallet services present in India and all of them are decent enough and easy to use.
Not cash less, but cashless
We have come a long way from using the internet for, largely, travel booking, to becoming patrons of ecommerce websites like Snapdeal, Flipkart and Amazon. The sheer number of services you can procure on the internet is massive. One less-talked about aspect of this demonetisation drive, is the fact that it has affected how people procure groceries. When every penny counts, it is time to prioritise if you would rather spend your precious Rs 100 notes on milk and biscuits or save it for a rainy day.
This acute lack of cash is definitely not here to stay. Things should clear up in the next couple of months. But isn't it always a good idea to buy your groceries online? Barring the negligible delivery charges (that too can be avoided), using services like Big Basket and Grofers to buy groceries not only saves you time, you also manage to avail offers that you would not otherwise find at your kirana store.
None of these digital measures, of course, will manage to make Indians give up on their love for cash, at least not any time soon. But it is a step in the right direction.
Also read - If cash is an issue, learn how to use an e-wallet