Google is investing a billion dollars in Airtel India. But why?
As Google invests another billion dollars in its India-specific fund, with Airtel on top, here is everything you got to know about the deal.
Bharti Airtel and Google just announced their new partnership as a part of Google's India-specific fund, Google for India Digitization Fund. Google's investment is targeted towards increasing availability of cheaper android devices, 5G networks and more cloud services in India.
Illustration: Geetanjali, DailyO
Google's $1 billion investment is a just a part of its pledged $10 billion investment, which it will invest over the next 5-7 years to digitise the Indian economy.
Sundar Pichai. Photo : Getty Images
WHY IS GOOGLE INVESTING IN AIRTEL?
In June 2020, Google launched an India-specific fund called 'Google for India Digitization Fund' for creating digital growth in India. It committed an investment of ₹75,000 crore (approximately $10 billion) over the next 5-7 years to digitise the Indian economy. This fund is especially created for equity investments (like this one in Airtel), partnerships, operations, infrastructure and ecosystem investments in India.
Google has invested in many firms like DotPe, Verse, Open and Glance during 2020 and 2021; and Airtel seems to be the newest investment that Google is gearing up for.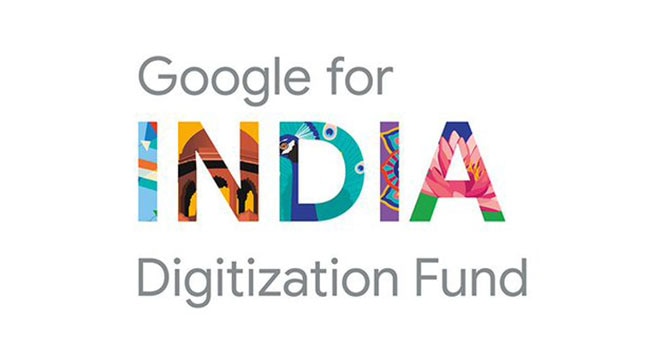 Photo: Getty Images
Google's fund is focused to help Indian customers receive more information and affordable access to the internet in their own language.
The fund will also help in building new products & services for India's needs and empower small and big businesses.
As building products for India has helped Google create better products, Google wants to leverage AI to support rural economies, so that India can lead the tech revolution.
With this investment in Airtel, it has used $1 billion of its $10 billion fund, and more investments are expected over the coming years.
Photo: Getty Images
IS THIS RELATED TO GOOGLE'S 2020 INVESTMENT IN JIO?
Yes. In 2020, Google had invested $4.5 billion in Reliance-owned telecom network Jio Platforms for a 7.73% stake. As part of the deal, Google and Jio Platforms planned to collaborate on developing a customised version of the Android mobile operating system for Indian users. This would help build low-cost, entry-level smartphones to serve millions of Indian users.
Bharti Mittal. Photo: Getty Images
HOW DOES THIS INVESTMENT CHANGE AIRTEL'S SHAREHOLDING?
Airtel's promoter group comprises:
the Mittal family, who hold 24.13%
the SingTel group, who hold 31.72%
the public, who hold the rest 44.07%
Google's investment of $700 million amounts to 1.28% of Airtel's ownership. So going forward, Airtel will have 3 major investors instead of 2.
DEAL KITNE KA HUA?
Bharti Airtel - Google to be given Shares at 734 pic.twitter.com/ZaksB9dtcA

— Hemang Jani (@hemangjani9) January 28, 2022
The deal includes Google investing a total of $1 billion into Airtel via equity and commercial means.
Google will invest $700 million to acquire 1.28% ownership in Airtel
The balance $300 million will be to conduct multi-year commercial agreements
Google International LLC will receive about 7.11 crore equity shares (exactly 7,11,76,839) of Bharti Airtel on a preferential basis at Rs 734 a piece, aggregating to Rs 5,224.38 crore ($700 million). The current market price yesterday of an Airtel share was Rs 714 and is already moving because of this news.
Bharti Airtel share hit a High of ₹754.Investors to Google ?.#BhartiAirtel #Google #stockstowatch pic.twitter.com/oJrOb6WRMX

— Finnov8capital (@finnov8capital) January 28, 2022
WHAT WILL AIRTEL DO WITH THIS MONEY?
Airtel is expected to use this money to scale and create products and services that include:
Creating a range of affordable devices for consumers across various price points. This will include partnering with different phone manufacturers.
Enhancing cloud services to improve performance of existing 4G network and create and distribute 5G networks
Create new offerings that can accelerate access to networks and enhance the digital ecosystem.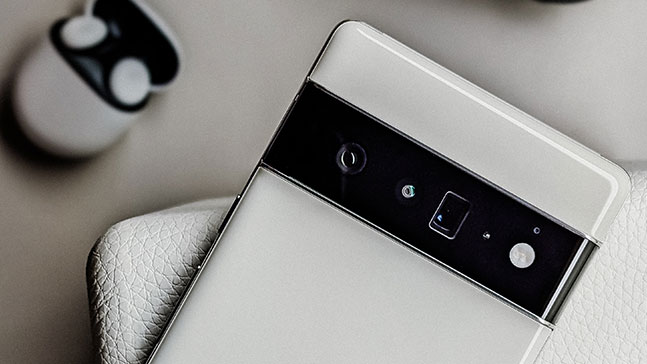 Get ready for cheaper Android phones. Photo: Getty Images
GOOGLE'S INVESTMENT STRATEGY
Seems like Google will continue to invest in but not acquire key businesses in India to foster India's digital growth.
Both Reliance and Airtel are companies that bring new innovations and lead the industry by reaching deep into the country. Looks like Google's investment policy is to invest in such big move-making companies to reach Tier 2 and Tier 3 cities and bridging the language gap.
500 million users already use the Internet in India, and Google's policy is to reach the next 500 million customers who are yet to take full benefit of internet services, which currently are hindered because of the wide non-availability of multi-lingual internet services.
The views and opinions expressed in this article are those of the authors and do not necessarily reflect the official policy or position of DailyO.in or the India Today Group. The writers are solely responsible for any claims arising out of the contents of this article.