Of late, there has been a lot of discussion on whether India's right-handed batter Suryakumar Yadav should bat at the Number 3 position, in place of Virat Kohli, and whether Kohli should open the innings with Rohit Sharma. While former cricketers Irfan Pathan, Aakash Chopra and even Gautam Gambhir have backed Kohli to play at Number 3, it is former cricketer Rohan Gavaskar who wants Kohli to open the innings and Yadav to play at the third spot.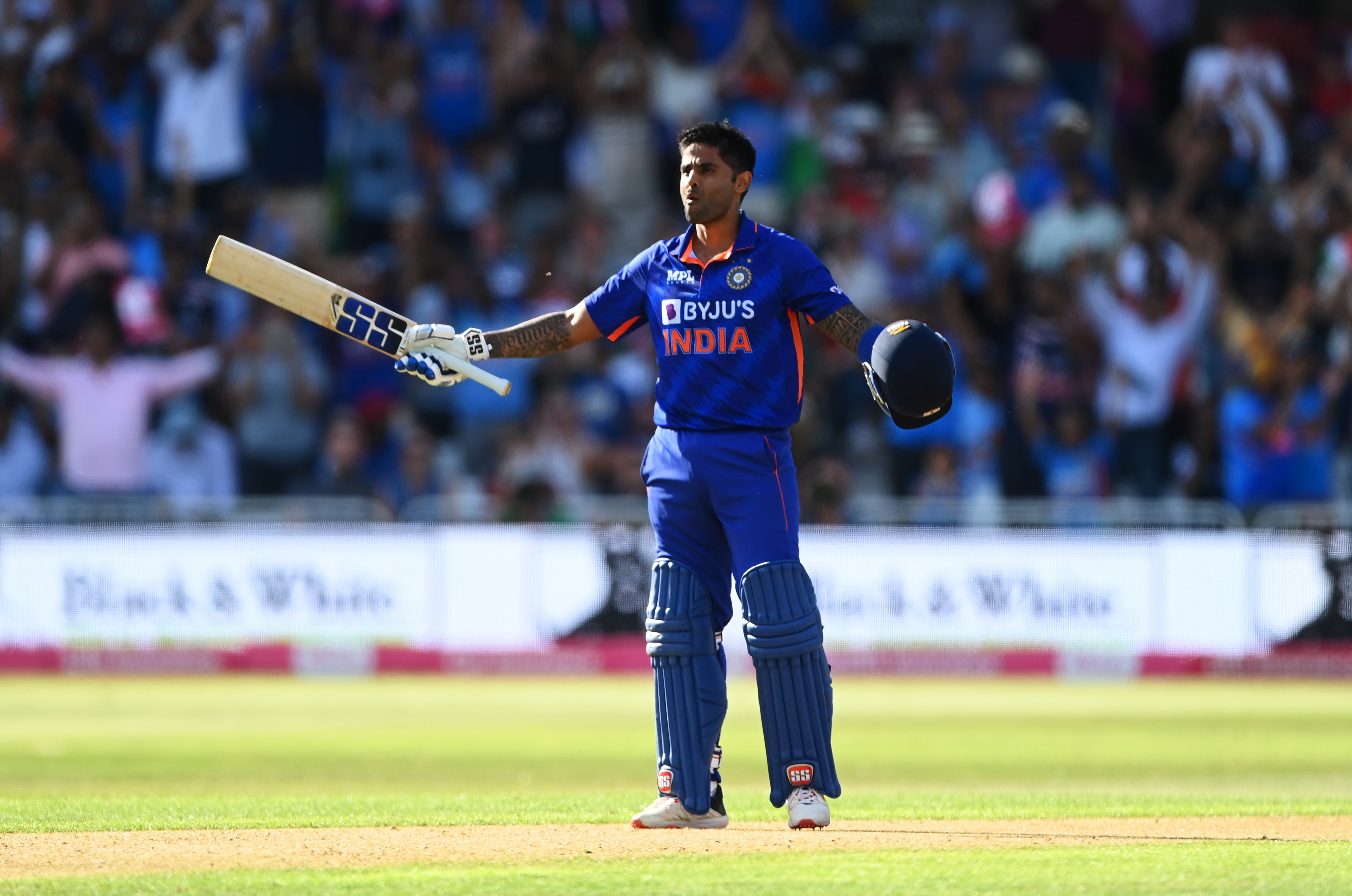 Whether Yadav should play at number three or not is a question that can be answered based on his past performances.
Not a great Asia Cup tournament for Yadav: Suryakumar Yadav didn't have quite a spectacular run with the bat in the recently concluded Asia Cup, where he scored 139 runs in five matches. His only half-century come in against a weak team like Hong Kong. Yadav's average in the Asia Cup was a mere 27. Even in both the games against Pakistan, he failed to make a mark.
However, despite his below-expectations performance, Yadav has been included in the upcoming Australia, South Africa T20I series, as well as the World Cup to be played next month.
Why Yadav's selection is important: The board of selectors bet on Yadav because his batting position at Number 4 strengthens the batting line-up. As former captain Virat Kohli's form went through a lean patch; Yadav, in his absence, played well. For example, Yadav hit his maiden T20I century against England in the third T20I. Also, in the five T20I matches against West Indies in July, Yadav scored a half-century 76 (44) in the third T20I. 
He was counted among the best by the selectors. His knack of playing the 360-degree shots and frequently hitting the ball across the boundary has impressed the selectors. In T20I cricket, he has already proven his game by playing for IPL team Mumbai Indians from 2018-2022, where the team won the title twice. In 2022, his average in IPL was 43.29 and strike rate was 145.67. In fact, it was from his good games in IPL that talks of his selection in the Indian national team began being floated. 
Does he qualify for the Number 3 position? Yadav currently bats at Number 4, just below Virat Kohli. And if we look at the performances of both Kohli and Yadav in the last few matches, it is Kohli who has impressed with the bat.
Even in the Asia Cup this year, where Kohli returned to his form, he scored 276 runs in five matches at an average of 55.2. His century against Afghanistan also came after nearly 3 years. The last time he hit a century was in 2019. In simple words, Kohli at Number 3 did full justice to his batting position.
Given the present circumstances, moving Suryakumar Yadav up the order might not be a great decision since Kohli is playing quite well there.