Patialawallah
4 hilarious memes tell you what Modi thought before he left for Russia
Trolling the PM as he continues his globetrotting.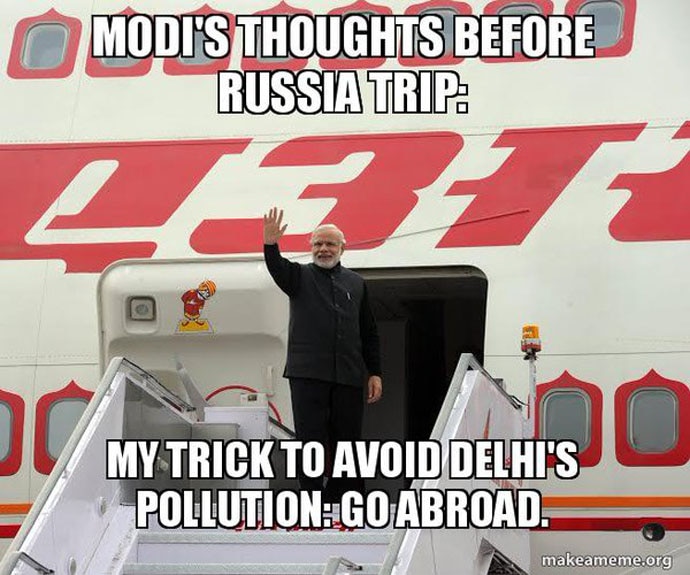 Also read: Why Russians won't give nuclear attack submarine to Modi
Prime Minister Narendra Modi is going to Russia with a wish-list of defence equipment to buy. The Russians are pretty much willing to sell whatever we want, but one item wont be coming our way for a bit.
It is the Yasen-class submarine, the newest Russian nuclear-powered multipurpose attack submarine. Based on the Akula-class submarine (like INS Chakra) and the Alfa-class submarines, it is projected to replace Russia's Soviet-era attack submarines like the Akula and Oscar-class. The Russians began building these submarines only in 2011 and can build only one a year at the best.
Read more here.
The views and opinions expressed in this article are those of the authors and do not necessarily reflect the official policy or position of DailyO.in or the India Today Group. The writers are solely responsible for any claims arising out of the contents of this article.