Hello, Health
How to not catch a cold this winter
Don't let the nip in the air get to you.
I have heard that November is when Çiragan Palace Kempinski in Istanbul begins serving (till March) a positively spicy cocktail containing salep, a nutritious flour made from the tubers of a certain type of orchid. Salep is supposed to be an effective remedy against flu and cold and is as old as the Ottoman Empire apparently. It's so prized there that its export has been made illegal to stop its over harvesting.
The drink garnished with Turkish honey, Tahitian vanilla and real gold leaves at $680 is apparently an effective - but a "super pricey" cold remedy. Now that there's a nip in the air already, and the winter season is almost officially on, we need to gear up too, to make sure we don't catch something nasty (read sniffles, sneezes, runny/stuffy nose, flu…) and keep the cold devil away. Have culled some effective advice below… and no you don't need to travel to an exotic place to get hold of these.
Everything's available here, right in your home.
Get the allicin advantage
Allicin is a phytochemical that enhances immunity, boosts the circulation and warms the body from inside. So eat half a raw onion with every meal, pop in one-two crushed raw garlic cloves early in the morning and try to have leek soup once in a while (Heat a tbsp of oil, add diced onion, garlic, and leeks. Add bay leaves and vegetable stock or water and let it simmer).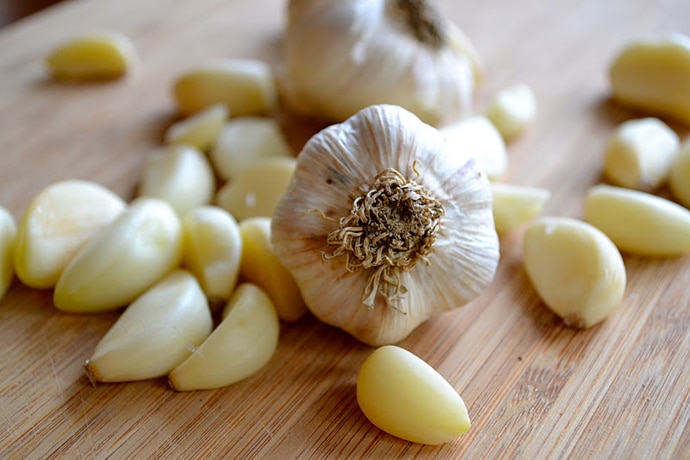 Mexicans by the way swear by garlic tea to keep cold away. If you can ignore what it'll probably do to your breath, it is worth a try. Add three cloves of sliced garlic in three cups of water and bring it to a boil. Turn off the heat when the water boils, and add 1/2 cup of honey and 1/2 cup of fresh lemon juice. Strain and keep sipping slowly through the day.
Really! Important thing to know is that you must let all three (onions, leek and garlic) sit for three to four minutes after cutting/crunching before eating, as only then allicin comes into play. Also the finer the chopping, mincing, pressing, or dicing, the more allicin is produced. Another tip is that the stronger the smell, the better it is for your health (more allicin), so pungency is the test here. And onions in addition to allicin also have another chemical compound called quercetin that fight the histamines that make our nose swell and run.
Make best friends with ginger
There's nothing like a steaming cup of chai made with generous amounts of grated ginger to open up our respiratory track. Also add it to your stir fry's and soups liberally, add a tsp juice to your fresh fruit juice or have with honey and black pepper.
Try this decoction too: crush ginger, black pepper and garlic and boil in two glasses of water till it becomes about a glass. How it works? Well, that spicy warmth you feel when you eat this root helps stimulate circulation and ease congestion in the throat and lungs. That's because capsaicin in ginger triggers the body's nervous system, and terpenes and "ginger oil" increase blood circulation to warm up the body.
Herbal help
Sprinkle rosemary in the soups, use nutmeg and cinnamon (protect against cold and cough) in your baking liberally, chew five to six basil leaves every morning with black pepper, and wrap all meals by chewing a bit of fennel (saunf).
Another very effective tip is to place a clove or two under your tongue before you step out (in the cold, fog and pollution) - it is a fabulous respiratory distress cutter. And, of course, you can depend on the time tested warm turmeric milk at bedtime.
More tips
There's a reason why we get an array of saag in the winter season; they are naturally warming, so OD on them.
Make your plate colourful
The more colourful the veggies, the more the phyto-nutrients, so better protection against cold and other ailments. There's nothing like a hearty bowl of soup to warm up in the winters. Combine all your favourite vegetables, protein, ginger, garlic, black pepper for a perfect bowl of soup. Season with herbs and spices of choice. Perfect to clear blocked up sinuses.
Snack on a handful of mixed nuts (almonds, walnuts) and seeds (pumpkin, sunflower) everyday. Or savour the glass of aromatic badam milk. Nuts and seeds are high in minerals and essential fatty acids, they'll help ward off cold causing germs.