Even as his troops were facing huge losses, Russian President Vladimir Putin on Wednesday (October 5) signed a law to incorporate four partially-occupied Ukrainian regions into Russia.
Russia announced the annexation of Donetsk, Luhansk, Kherson, and Zaporizhzhia provinces after staging referendums in these regions.
Ukraine has said that it will never accept the illegal seizure of its territory by Russia. The West has also called the referendum orchestrated and the annexure to be carried out in violation of international laws.
'Collective madhouse': Head of Ukraine's presidential office, on Telegram, said that the annexation moves by Russia reminded him of a "collective madhouse. "Worthless decisions by a terrorist country are not worth the paper they are signed on," he said.
Ukrainian President Volodymyr Zelensky responded by announcing Ukraine's fast-track application to join NATO and also ruling out negotiations with Russia.
Ukraine's counter-offensive continues: "This week alone, since the Russian pseudo-referendum, dozens of population centers have been liberated. These are in Kherson, Kharkiv, Luhansk, and Donetsk regions altogether," Zelensky said.
Ukrainian forces have recaptured thousands of square miles of territory since the start of September, including dozens of settlements in just the past few days, reported Reuters.
Ukrainian forces liberated three more settlements in the southern Kherson region on Wednesday, said Zelensky. These are Novovoskresenske, Novohryhorivka and Petropavlivka.
Russia to control nuclear plant: Putin has also signed a decree ordering the Russian government to take control of Ukraine's Zaporizhzhia nuclear power plant and make it "federal property", reported France24.
The plant is the biggest in Europe and has been under Russia's control for the last few months. But it was operated until now by Ukrainian staff.
Russia eyes annexation of more territories: Speaking in a conference call with reporters, Kremlin spokesman Dmitry Peskov said that "certain territories will be reclaimed, and we will keep consulting residents who would be eager to embrace Russia," reported AP. He did not make clear which other Ukrainian territories Russia is eyeing for annexation.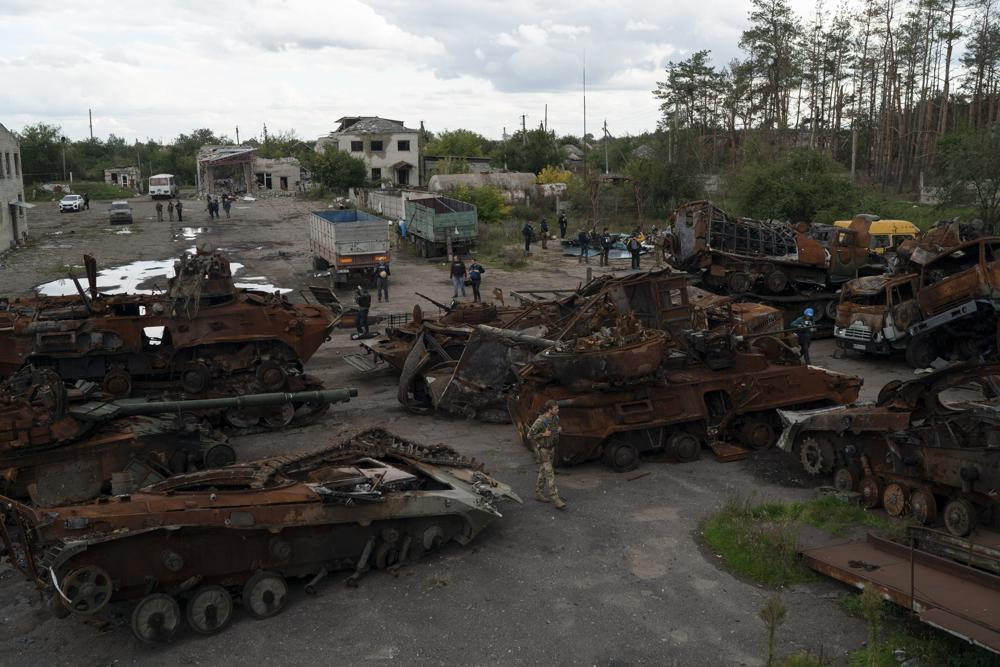 The death and destruction so far: The latest UN figures found 6,114 civilian deaths in Ukraine since Russia invaded the country. Ukraine's military chief has said nearly 9,000 soldiers have died in the war and US intelligence estimates that some 15,000 Russian soldiers have been killed so far in Ukraine.
The war in Ukraine has also led to one of the worst refugee crises ever. More than 6.7 people have fled Ukraine since Russia invaded their country.