IIT Delhi director's resignation will damage institution's autonomy
Autonomy might be a misunderstood word, but it is of paramount importance for the smooth functioning of any institute.

Chandra Kumar Jain
Autonomy is often a highly misunderstood word. If an organisation or an individual asks for to function independently, this does not mean that they will no longer be held accountable for their actions. In fact, I might argue that in the face of greater autonomy there is also greater accountability since you know that you are entirely responsible for every decision you take and implement.
In the education sector, every institute, public or private, has its own systems, plans, goals and actions in place. These are not decided arbitrarily but are a result of in-depth consultations, meetings and analysis conducted jointly between faculty, directors and at times even the students. No one person can decide the course of action for an entire institute. Thus these plans, be it for infrastructure, admissions, testing or curriculum, have to be respected by everybody so that they can be sustained in the long run. You cannot expect an institute to change policies every time there is a new government in power. That is just not a feasible option.
The present situation at the Indian Institute of Technology (IIT) Delhi, is not just an act of unnecessary interference but also sets a bad example for every other educational organisation in the country. If you can browbeat the iconic IIT Delhi into submission, then can any institute really enjoy any level of autonomy in the country?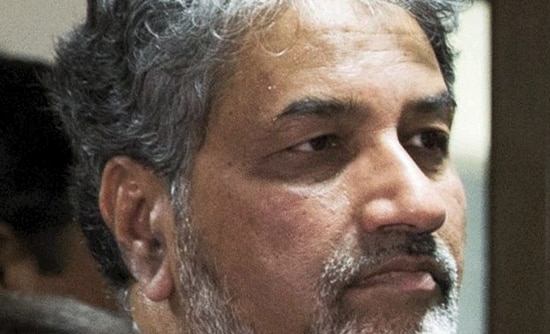 Raghunath K Shevgaonkar recently resigned from the post of director of IIT Delhi. PTI File Photo
The director of IIT Delhi is not a sheikh or a king - whether it's about an institute in Mauritius or the use of campus grounds, he does not make decisions on his own nor does he have entire control of the institute. There is an active board of directors and a chairman supervising his work and decisions. Unlike an external evaluator, this board is much more clued into the needs and requirements of the institute and functions keeping in mind what's best for the institute. In the event of a lapse or anomaly by the director, why not let the board and system take appropriate measures? Why must the government of the day interfere? If the board's decisions are questioned, then by all means set up an independent commission to conduct an enquiry and then wait for its report.
RK Shevgaonkar was a fair director and this can be seen in the number of requests coming in for him to withdraw his resignation. In the event that he does resign, the impact on the institute will be tremendous and one that will stay on for years. Every director, faculty member, student and alumni will be aware of the fact that there is no autonomy available to them - that their education and lives therafter are not being decided impartially by someone who has their interests at heart. The degree of security, freedom and guarantee that autonomy at an educational institute brings will forever vanish. Autonomy might be a misunderstood word, but it is of paramount importance for the smooth functioning of any institute.
The views and opinions expressed in this article are those of the authors and do not necessarily reflect the official policy or position of DailyO.in or the India Today Group. The writers are solely responsible for any claims arising out of the contents of this article.