In sketches: What JNU's march for India looked like
Thousands across all ages, class, gender walked for the common vision of a free and democratic country.
It was electrifying to see the thicket of people that had formed at Mandi House. The head of the march, of many thousands, was scarcely visible. My friend and I wound our way towards the head, feeling instantly at home, infused by the spirit of harmony, the sense of a shared vision, that made all the protestors, across class, age, and gender, happy and energised to be around each other.
Up ahead, speakers stood at the back of a truck, stirring us with their speeches. And beyond the mid-section of the march, where their voices could not reach, people sang together, while walking towards Jantar Mantar.
This is one of the best Delhi walks I have done, walking in solidarity, towards a common vision for a free and democratic India. Some of the faces that I spied reappeared in my sketch book:
Yogendra Yadav.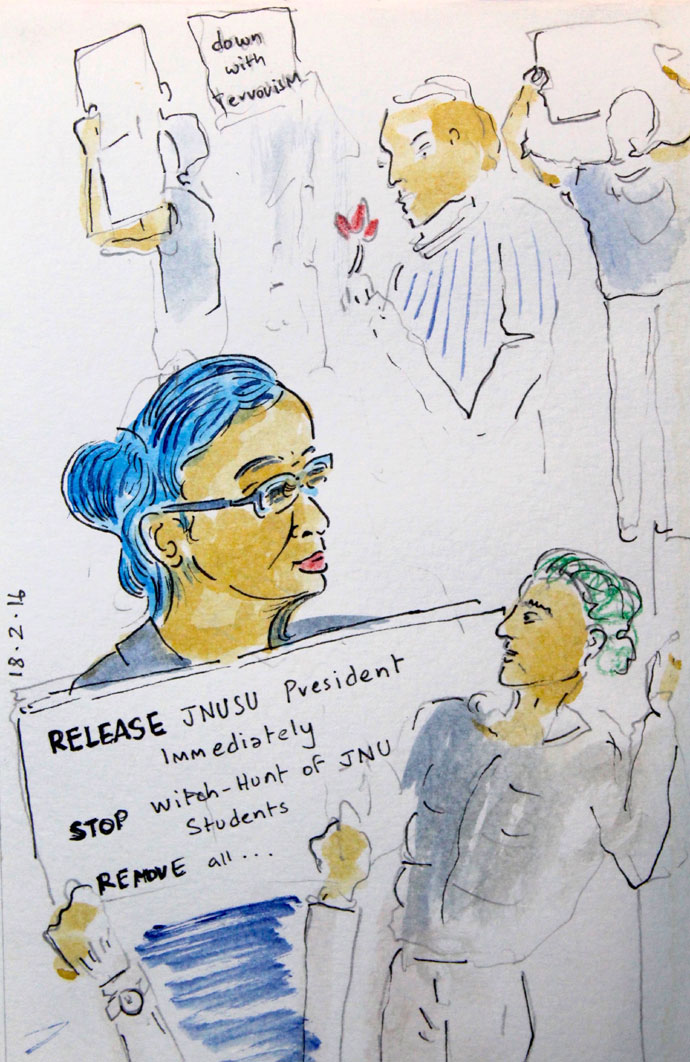 Woman in blue glasses.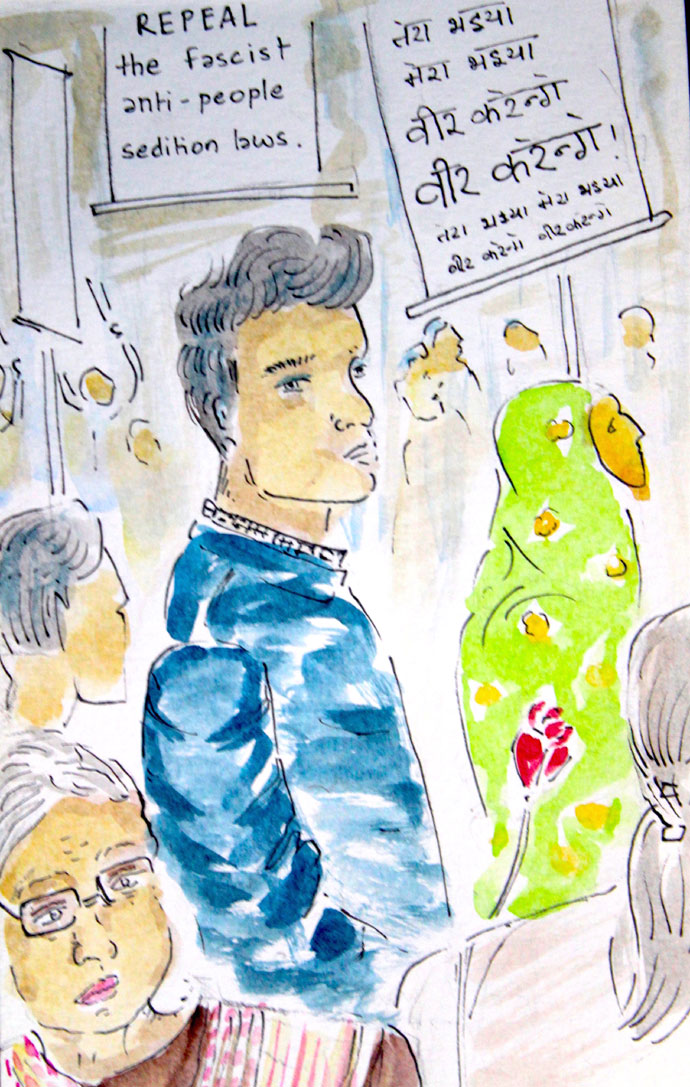 Banners asking to repeal the sedition law.
Free speech under attack.
A gorgeous man in a green sari.
Flower power: A peaceful, gender-neutral march.
Man in a suit has a different agenda.
The views and opinions expressed in this article are those of the authors and do not necessarily reflect the official policy or position of DailyO.in or the India Today Group. The writers are solely responsible for any claims arising out of the contents of this article.