Rough Cut
Every day is a new negotiation: Demonetisation is a cruel joke on India
It has extended that to the daily lives of citizens in an unnecessary and undeclared emergency.
"Aapka paisa surakshit hai," says a beaming Prime Minister Narendra Modi from big billboards all over the capital.
Equally happy citizens beam back at him. They may soon be the only ones with smiles on their faces.
Yes, we've heard the stories and talked to enough people who are delighted that Modiji ne sabko ek jaisa bana diya hai, but when your 74-year-old mother has to stand in a queue for two hours to withdraw her own money from the post office; when you get your salary on the first of the month but are unable to pay those who work for you; and when ATM-after-ATM you go to has run out of cash, demonetisation seems like a cruel joke.
But yes a joke it is. Every day, we are given new directions in what has become "Permissionistan". The economic reforms of 1991 didn't dismantle the licence permit raj in the state's control over natural resources.
Well, demonetisation has extended that to the daily lives of citizens in an unnecessary and undeclared emergency.
We are living in an age where discretionary powers of the government have expanded to our private lives. Amartya Sen has spoken of the breakdown of trust between the state and citizen. What's worse is it's become a daily erosion.
Refer to the table below on the number of notifications that have been issued since November 8. Every day is a new day in the complex negotiations an honest, tax-paying, hard working citizen has to undertake to withdraw his/her money to pay staff salaries, to pay for groceries, to pay for daily needs.
So if on November 9, we were told that we could not withdraw more than Rs 2,000 from ATMs till November 18 and Rs 4,000 after that, on November 13, we were told that the cash withdrawal at ATMs had risen to RS 2,500 per day in the recalibrated ATMs (and good luck to you in locating those).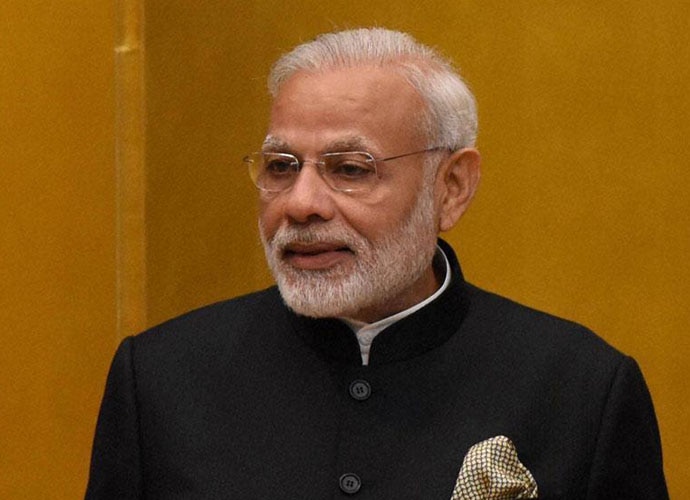 PM Narendra Modi. (Photo credit: PTI)
Finance minister Arun Jaitley had earlier said that the administration would not bother to make inquiry into small deposits of Rs 1.5-2 lakh in Jan Dhan accounts. On November 15, the finance ministry set an upper limit of Rs 50,000 for deposits into these accounts.
Similarly for withdrawals for weddings. On November 17, RBI issued a circular to let people withdraw Rs 2.5 lakh for weddings with the caveat that the amount could be withdrawn only if the date of marriage is on or before December 30. On November 21, the RBI imposed stiff conditions for withdrawal of up to Rs 2.5 lakh in cash from bank accounts for marriages, saying the money can be withdrawn only from the credit balance as on November 8, the day demonetisation was announced.
The cash withdrawn should be used only to make payment to those persons who do not have bank accounts and the names of such recipients should be mentioned while applying for withdrawal of the cash. A day later, on November 22, citizens could make withdrawals of Rs 2.5 lakh from their own accounts by making declaration for payments beyond Rs 10,000 only.
The list goes on, with toll payments, exchanging old notes. In the Age of Modi, we are all expected to unquestioningly and unblinkingly surrender our own agency and our own selves to the larger cause of nation building.
Glad to do so, but aren't we, the taxpayers, doing that already? Financing the Dear Leader's glory-building foreign trips, his fabulous wardrobe (complete with kani pashminas and Louis Vuitton loafers), and his schmoozing with pop stars and presidents? The democratically leader of the world's biggest democracy doesn't need our permission to look good for us. Do we need his permission to eat, live, breathe?
Yes, we are told the pain will ease. The queues will cease. It will force everyone to go cashless, open bank accounts, spend with debit/credit cards, value money. Eventually. Ultimately. In the long run (and we all know what happens to all of us in the long run).
The prime minister and his party know the country has little choice when it comes to political parties. The grand old party is on a mission to self destruct — so much that when Rahul Gandhi's official Twitter account starts to abuse his own family, it doesn't even raise an eyebrow.
Those are thoughts, though in perhaps altogether more colourful language, that every voting citizen has had at some point about the Gandhis as they are now.
The Aam Aadmi Party has also concentrated power on one man to the detriment of the original ideal. The other parties are a mix of venal and vapid, and sometimes both.
But patience can wear thin, silence (even though Amit Malviya has cautioned those who dare to speak out with the example of Gauri Lankesh) can be broken, and sacrifice for the larger cause can seem a waste when friends of the BJP indulge in lavish weddings and members of the BJP are caught with unaccounted-for cash.
For in the Age of Permissionistan, if the citizens need permission to spend their own money, they will demand accountability for every rupee the government spends. Schools, colleges, hospitals, clinics, roads, highways, efficient welfare services that reach out to the poorest of poor?
If citizens of this nation are to be dragged kicking, screaming, queuing into the new digital world, they would like to see the laws applying to all, equally, to those in power, and to those without.
Special arrangements for MPs in Parliament ATMs? Scrap that. Rs 10,000 in cash to government servants. Scrap that too. If we are to become a more humane and more equal society, who don't mind investing our privileged todays for the sake of better tomorrows for all, then please remember, charity begins at home. Justice has not only to be done, but to be seen to be done.
| | |
| --- | --- |
| Date | Government notifications since notebandi |
| November 8, 2016 | Demonetisation announced by government |
| November 8, 2016 | Not more than Rs 2,000 a day per card from ATMs till Nov 18, Rs 4,000 after that; withdrawals from bank accounts will be limited to Rs 10,000 a day and Rs 20,000 a week; can deposit old notes at banks, post offices till Dec 31; new Rs 500 and Rs 2,000 notes from Nov10 |
| November 8, 2016 | Demonetised currency notes will remain valid for transactions like booking of air tickets, railway and government bus journeys, crematoria-burial grounds, milk booths, petrol pumps and hospitals till midnight of November 11 and 12 |
| November 9, 2016 | Monitoring of all cash deposits of over Rs 10 lakh made till the end of the year and impose a penalty of up to 200 per cent in case the funds did not tally with an individual's tax returns. At the same time, it promised that housewives, small businesses and workers depositing Rs 1.5-2 lakh in their accounts would face no harassment |
| November 13, 2016 | Increased cash withdrawal limit at ATMs from Rs 2000 to Rs 2500 per day in the recalibrated ATMs |
| November 15, 2016 | Government asked banks to start tagging with indelible ink or voter's ink those exchanging old Rs 500 and Rs 1,000 notes to prevent "unscrupulous elements" from sending people to exchange money multiple times at different branches |
| November 17, 2016 | Debit cards can be swiped at petrol stations run by staterun oil companies and you will get Rs 2,000 |
| November 17, 2016 | RBI issued a circular to let people withdraw Rs 2.5 lakh for weddings - the amount can be withdrawn only if the date of marriage is on or before December 30 |
| November 17, 2016 | Measures for farmers which includes permission to withdraw up to Rs 25,000 per week from their bank accounts; similarly, agri-traders registered with such marketing committees, can withdraw up to Rs 50,000 per week from their designated bank accounts |
| November 17, 2016 | Amount of money that an individual can exchange from banks by handing over the old Rs 500 and Rs 1,000 notes has been lowered to Rs 2,000 from Rs 4,500 with effect from Nov 18 2016 |
| November 17, 2016 | Central government employees, up to Group C, can draw their salary in advance up to Rs 10,000 in cash, economic affairs secretary Shaktikanta Das said. This will be adjusted against their November salaries |
| November 22, 2016 | Service tax will not be levied on tickets booked through the IRCTC website from Nov 23 to Dec 31, said a senior railway ministry official. Rs 20 is levied as service tax on sleeper and Rs 40 on AC classes for booking tickets through IRCTC |
| November 22, 2016 | RBI increased the monthly wallet like Paytm's limit for users to Rs 20,000 from the earlier Rs 10,000. |
| November 22, 2016 | Weddings - RBI relaxed one of several conditions for withdrawal of Rs 2.5 lakh from their own accounts by making declaration for payments beyond Rs 10,000 only |
| November 23, 2016 | Government allowed NABARD to disburse Rs 21,000 crore to cash-starved farmers, helping them sow winter crops like wheat ahead of the sowing season |
| November 24, 2016 | Over-the-counter exchange of high value notes, which were scrapped earlier this month, will stop from Nov 25 but can be deposited in personal accounts, the government announced on Nov 24. However, it also extended use of the Rs 500 note for some specific purposes up to Dec 15 |
| November 24, 2016 | No toll on national highways till Dec 2, old Rs 500 notes will accepted at toll booths till Dec 31 |
| November 26, 2016 | Government has devised a two-track approach towards disclosure of unaccounted cash in excess of the Rs 2.5 lakh threshold announced by the PM by setting a moderate penalty for voluntary action but imposing stiff fines on tax evaders caught trying to beat demonetisation - those who come forward with disclosures will be asked to pay a penalty of 60 per cent of the amount |
| November 28, 2016 | Centre introduced a Bill in the Lok Sabha that gives tax defaulters an opportunity to come clean by paying tax and penalties. The key feature of the proposed amendment to the Income-Tax Act is a proposal to impose 50 per cent tax on undeclared income that is voluntarily disclosed till December 30, following which 82.5 per cent (75 per cent tax and 10 per cent of such tax as penalty) could be levied on undeclared income detected by authorities |
| November 29, 2016 | Lok Sabha passed amendments to tax black money deposits at 50 per cent and set up a special fund for welfare scheme |
| November 30 , 2016 | To protect farmers and rural Jan Dhan account holders - RBI has issued a notification saying these account holders will be alllowed to withdraw only Rs 10,000 a month, as a temporary measure. This notification applies to Know Your Customer (KYC) compliant Pradhan Mantri Jan Dhan Yojana (PMJDY) plus accounts funded through deposits of new bank notes after Nov 9, 2016 |
Also read - When the law turns out to be a sexist gold-digger
The views and opinions expressed in this article are those of the authors and do not necessarily reflect the official policy or position of DailyO.in or the India Today Group. The writers are solely responsible for any claims arising out of the contents of this article.