Politics behind India's bid for NSG
Blatant opposition by Beijing to New Delhi's entry into the elite nuclear club is garnering headlines.
The issue of India's membership of the Nuclear Suppliers Group (NSG) has been the focus of significant public and media attention over the past few weeks.
It appears to have emerged as the single-most critical foreign policy priority for the Modi government.
Also read - China does not want India to have a seat at the nuclear high table
The government is according so much importance to the issue that Prime Minister Narendra Modi hurriedly decided to include visits to Switzerland and Mexico during his tour to the US - to obtain categorical support for India's membership at the NSG plenary in Seoul on June 23-24.
It is a reflection on Modi that he was able to get unequivocal support from the two countries, although they had initially opposed India's entry into NSG in 2008.
Opposition
Under normal circumstances, the issue would not have assumed such importance.
What appears to have brought it in the spotlight is the blatant opposition by China to India's entry into the elite nuclear club. Over the past few weeks Beijing has issued several statements maintaining that no single country waiver should be granted to India.
It stated that India, in any case, is not eligible to become a member of NSG as it is not a member of the nuclear non-proliferation treaty (NPT), adherence to which is necessary for the entry.
At other times Beijing stated that Pakistan too has similar credentials to join the NSG. China has said in no uncertain terms that India's membership will "jeopardise" China's national interests and touch a "raw nerve" in Pakistan.
Also read - Why Pakistan is becoming China's 23rd province
None of China's contentions appears to hold much water. Yet, it will be useful to understand what the purpose and mandate of NSG is. It is doubtless true that NSG was established in the wake of India's Pokhran tests in 1974.
The intent and purpose of NSG, however, are different from that of NPT. NSG is not an international treaty. It is a group of "nuclear supplier countries that seeks to contribute to non-proliferation of nuclear weapons through implementation of two sets of guidelines for nuclear exports and nuclear-related exports".
After more than 25 years of its establishment, some suggested guidelines were evolved in 2001 at Aspen for admitting new members to the organisation. Amongst them, membership of NPT is only a guideline, a consideration, and not a mandatory requirement while deciding on a country's application.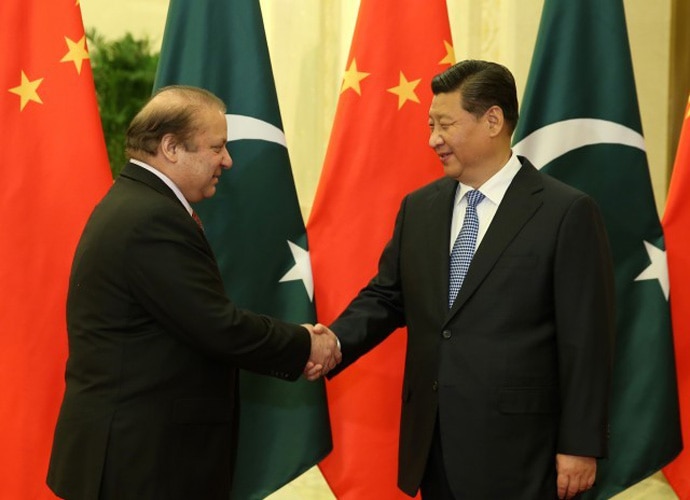 China has itself come out openly in opposition to India's membership.
India is keen to become a member of NSG and other export control regimes as it seeks to significantly expand its nuclear power generation and also enter the export market in coming years.
Although the 2008 waiver by NSG does provide significant possibilities to India to engage in civilian nuclear trade with other countries (and indeed, India has entered into such agreements with several countries like Russia, France, UK, US, Kazakhstan, Australia and others), membership of NSG will provide greater certainty and legal foundation to India's nuclear regime.
This would also provide greater confidence to countries who invest billions of dollars for setting up ambitious nuclear power projects in India.
Performance
India's track record in observing the provisions of NPT and NSG while not being a member of either body is impeccable. If NSG was able to grant waiver to India in 2008 on the basis of its past performance, it should have no objection to admitting it as a member this time.
It is, however, obvious that decision on June 23-24 in Seoul will be taken by some countries on political considerations rather than on merit.
Usually China has been seen to stay in the background and put up smaller countries in the forefront to articulate opposition to any issue that it does not concur with.
Also read - Foolish to even think China will support India's NSG bid
This time, in addition to instigating smaller countries to raise objections, China has itself come out openly in opposition to India's membership.
Since all decisions at NSG are taken by consensus, any country - small or big - can stand in the way of consensus.
Diplomacy
India has, however, launched a blitzkrieg of hectic diplomatic activity to explain its position and overcome opposition of a few countries.
It has also reached out to China to explain that its interest in NSG membership is not guided by any political or strategic considerations but only to facilitate expansion of its clean and green nuclear energy programme.
India took the unusual step of dispatching its foreign secretary S Jaishankar to Beijing to hold discussions on this and other important issues.
If the issue goes to the wire, PM Modi is expected to take up the issue with President Xi Jinping in Tashkent where both leaders are likely to be present for the SCO Summit later this week.
Also read - China is using Pakistan to block India's entry into nuclear suppliers group
Most questions raised by China against India's membership have little validity.
For instance, membership of NPT is not a condition for becoming a member of NSG. It is only a guiding principle to which consideration needs to be given.
Pakistan's credentials for NSG membership are highly flawed and inadequate. Over the last eight years India has separated its reactors which are under IAEA safeguards and those which are not. Pakistan has not undertaken any such exercise.
Decision at the NSG plenary session in Seoul will depend on China's stance. With Russian President Vladimir Putin assuring India that he would try to convince China, India can be reasonably hopeful.
(Courtesy of Mail Today.)
The views and opinions expressed in this article are those of the authors and do not necessarily reflect the official policy or position of DailyO.in or the India Today Group. The writers are solely responsible for any claims arising out of the contents of this article.