Chandigarh stalking case: Sad how BJP Haryana unit confirmed 'misogynist Jat' stereotype
Let's look at the party's antics and defence of accused Vikas Barala.
It's a case that prima facie seems to have only one right side - the one in which stands Varnika Kundu. BJP's Haryana unit, from the night of August 4 when Varnika was terrorised by the son of the party president (Subhash Barala), seems to be having a problem identifying that side.
The BJP leaders have only managed to dig themselves into a hole and unfortunately continue to dig away with vengeance.
Here are some BJP antics that sadly strengthen the stereotype of the "misogynist Haryana politician":
1) At 3.30am on August 5, over 100 BJP workers along with the state leadership marched to the police station not in support of "Haryana ki beti" but alongside party president Subhash to bail out his drunk son, Vikas, who tried his best to intimidate, stalk and literally terrorise the 29-year-old woman.
2) Subhash then allegedly called Varnika's father Virendra multiple times through the night to possibly reach a "compromise".
3) At 3.30am, Krishna Kumar Dhull, BJP leader and "unofficial" party spokesperson, called Varnika's father. He wanted things to be sorted out at the "personal level". His logic - both sides belong to one community so what's the need to malign each other? Varnika's father refused to entertain the proposal.
4) The next day, Haryana CM Manohar Lal Khattar called the incident an individual case. Was he in the know that the entire leadership of his party had marched to the police station for the sake of the accused? Or that Dhull himself had bailed out the "mischievous" boy?
5) The next day, BJP's Haryana vice-president questioned Varnika about the need to be out at the ungodly hour of 12 am.
6) Subhash then called Varnika his own daughter, while his nephew Kuldeep began shaming her on Facebook. Of course, the irony that Kuldeep himself is accused of stalking and abducting a minor is lost on the "jat budhi".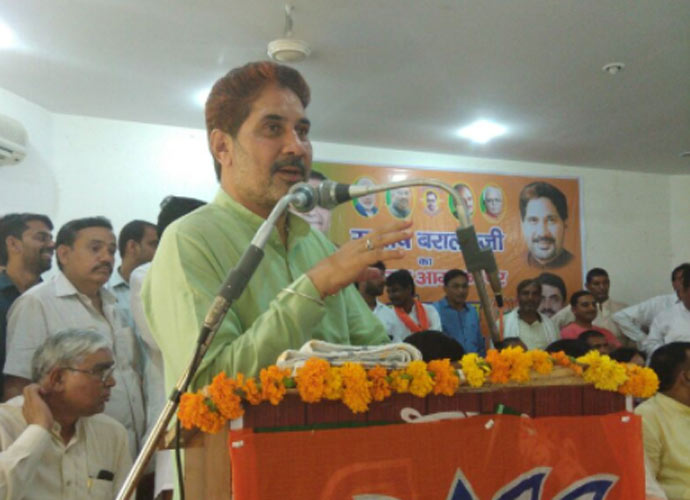 Subhash called Varnika his own daughter, while his nephew Kuldeep began shaming her on Facebook.
Through the course of the last three days, half of the Haryana polity has - if not labelled Varnika as their own "beti" - de facto made the state of Haryana adopt her. This "Haryana ki beti" has been called everything - daughter/sister/immoral - but addressed directly as a 29-year-old woman.
Sadly, even at her age she needs her father to stand beside her to fight the good fight, as all political leaders are extending solidarity to her father than to the "Haryana ki beti".
The fact that political influence was used to tamper with evidence and weaken the case is another matter, but the blatant sexism at display is a bummer.
I have been reporting from Chandigarh for three days. Like Varnika, I too am a Jat and a very proud one at that, brought up by a highly supportive father possibly like Varnika's. But sadly, my father and VS Kundu are a few good men. Men in a sea of sexism.
Also read: Chandigarh stalking case: Proof police was politically compromised
The views and opinions expressed in this article are those of the authors and do not necessarily reflect the official policy or position of DailyO.in or the India Today Group. The writers are solely responsible for any claims arising out of the contents of this article.