Messi-Ronaldo domination: Who is the third-best footballer?
It might as well take Jesus himself to break that duopoly now.
Here we are, then. A new year, a new hope - as an aside, still think it was better than the Return of the Jedi - and new marquee sporting events to look forward to, none more than the FIFA World Cup in Russia, and a chance to answer the most intriguing of all questions: Who really is the world's third-best footballer?
The sheer dominance of the sport by Lionel Messi and Cristiano Ronaldo has reduced every other professional footballer to a Stormtrooper to the two's Luke Skywalker versus Darth Vader duel. With both now in their 30s and in the midst of their last big-ticket contract, the pretenders might just have a proper shot at the throne. Or do they?
Messi is currently leading, what is widely perceived as the worst Barcelona side in the last decade, to the league title with some to spare and reached dizzying heights with a virtuoso performance in the dizzying heights of Quito against Ecuador to take Argentina to the World Cup.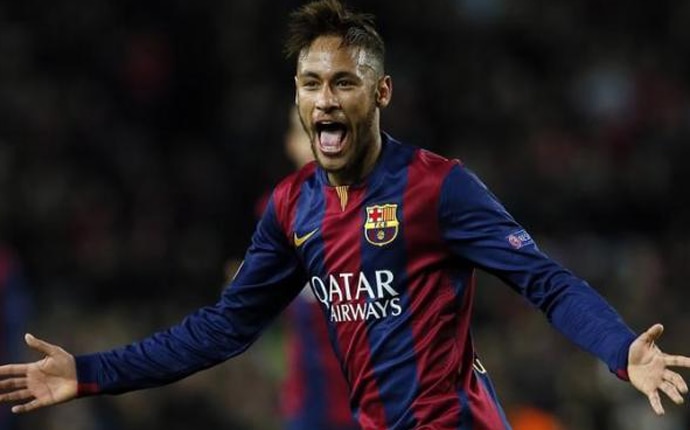 Brazilian footballer Neymar da Silva Santos Júnior.
Then there's Ronaldo. He won back-to-back Champions Leagues and World Club Cup titles with Real Madrid last year, became European Champion with Portugal and matched Messi's record five Ballon d'Ors. Yes, the league hasn't gone according to plan this season, but he could yet create history with a third Champions League title on the bounce.
So, just who is closest to the two?
It's hard to look past the "most expensive footballer with the most dubious hairstyle", Neymar, who decided the way he could emerge out of Messi's shadow at Barcelona was by playing in the French League, where he sleepwalks through most games. He is guaranteed the league title, is Brazil's poster boy at the World Cup and if he can get Paris Saint-Germain somewhere close to the Holy Grail, let alone winning it, the throne might have a distinctly Brazilian hue to it, come 2018.
Jose Mourinho is a very successful football manager - he's also, most of the time, abhorrent, but his ability to win is second to very few in the game. He's done a lot of strange things - gouging the eye of a Barcelona coach during a touchline melee, body-shaming rival managers, accusing them of being voyeurs, but none more than deciding to sell a certain Kevin De Bruyne because he wasn't good enough for Chelsea.
Since that day in January 2014, De Bruyne has gone on to become one of the best footballers in the world, gliding past defenders, scoring goals, setting them up with 65-yard passes - the works, really. Does he have a chance to break the duopoly? I reckon a lot depends on how influential he is in Manchester City's Champions League campaign and if he can find the place and platform to express himself in that congested Belgium midfield at the World Cup. He's still behind Neymar in the reckoning, though.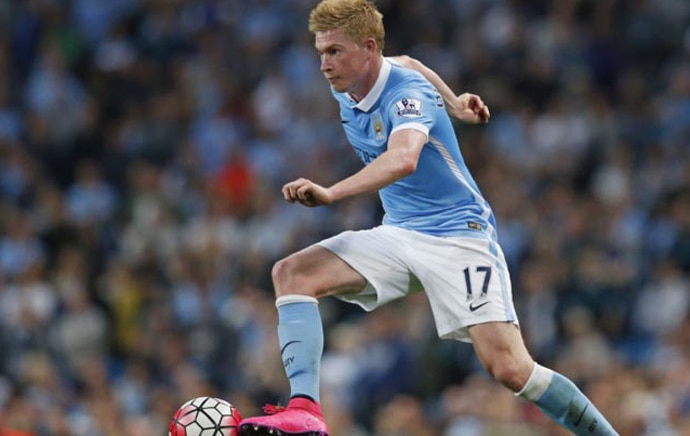 Kevin De Bruyne, Belgian footballer.
It is a World Cup year, and just like all the ones before this, England will once again undoubtedly be hailed as possible champions by the media. After all, they do have "the best league in the world" to boast of, and in Tottenham's Harry Kane, a striker who is one of the most lethal out there right now. In the last week of last year, Kane became the footballer with most goals in 2017, with 56. His beating Messi to this make-believe title, led to hard-to-believe proclamations of him being as good as Messi by the ever-objective British media.
Now, don't get me wrong, Kane is a phenomenal striker. To borrow two of the classic English football commentary jargons, he has an "eye for goal" and "knows where the back of the net is". With Tottenham doing well in the Champions League, and England being handed as favourable a World Cup draw as they could have asked for, Kane could yet stake a claim. And for those asking what the record for most goals in a calendar year is - it's 91 goals, yes ninety one goals by Lionel Messi in 2012.
Poland aren't your flashy team that will light up a tournament. They don't have the craft of a Spain, or functionality of a Germany, or even the odious media jingbang of an England to back them up. What they do have is a striker who has been performing at the top echelons season after season, and operates so far under the radar that he decided to colour his hair a hard-to-miss blonde to get people to sit up and take notice.
In another era, Robert Lewandowski would have been a shoo-in for the top spot, but when your rivals are the two, it makes it just that little harder. A good World Cup and success at the Champions League could help the pole get closer to the throne. The mop of hair will likely help.
French footballer Paul Pogba.
Then there are the out-of-left-field picks - Toni Kroos, Eden Hazard, Paul Pogba, David Silva, Edinson Cavani - who, on the back of a good second half of the domestic season, and an influential World Cup could find themselves closer to the two.
Back to the two - and with this World Cup being the last for both, and either yet to win one - it seems fair to imagine nothing will be left in reserve in Russia when Messi and Ronaldo take the field.
Messi has the better team to play with on paper, but if recent records are anything to go by, he'll have to do most of the work. Portugal often give the impression of Ronaldo +10, and a World Cup may well be a bridge too far for them, but stranger things have happened.
The last footballer who wasn't Messi or Ronaldo to win the Ballon d'Or is now 35, last played for Orlando City, Florida, and belongs to Jesus.
It might as well take Jesus himself to break that duopoly now.
Also read: FIFA U-17 cup: On and off the field, many lessons for India
The views and opinions expressed in this article are those of the authors and do not necessarily reflect the official policy or position of DailyO.in or the India Today Group. The writers are solely responsible for any claims arising out of the contents of this article.