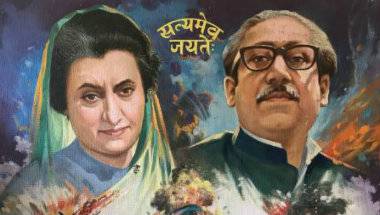 Presenting a riveting excerpt from Captain MNR Samant and Sandeep Unnithan's thrilling account of the war that made Bangladesh and India's secret naval service that swung the war.
Since Modi's leadership has been closely compared to Indira Gandhi's, what lessons can he learn from her rise, fall and rise?
It is in India's own national security interest that it should extend all possible aid to prime minister Sheikh Hasina.