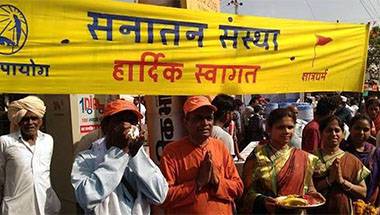 There is evidence of bomb blast plots, hit lists and assassinations. But has the group evaded strict anti-terror action because it claims to be 'Hindu'?
A series of deadly attacks were witnessed on candidates and campaign rallies.
Vote-bank politics is apparently gaining the upper hand at a time when the state is bound to respond to relatives of victims over its failure to ensure justice.