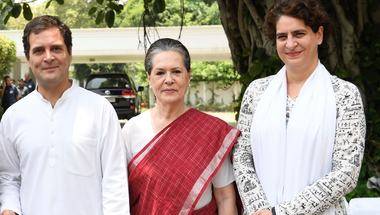 Amidst all the back-room Machiavellian manoeuvring, the infantile core of the Congress stands exposed. A party that can't decide on its leadership after two months and clings to one family for salvation does so at its peril.
The Congress has been suffering from a steady breakdown in ideological clarity for decades, evident in its confusion over secularism, appeasement politics, even Pakistan. It is now paying the price.
|
BREAKING NEWS INTO PIECES
| 5-minute read
Rahul Gandhi isn't the problem with the Congress. The creaking Congress is the problem and its leadership needs to be thoroughly reinvented by Rahul.