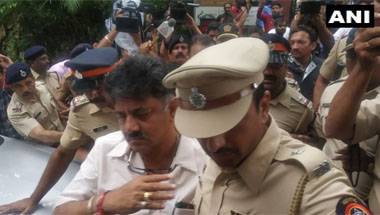 The political space, govt or opposition, is forever up for grabs. The Congress can afford to miss this truth at its own peril. Rahul Gandhi certainly has not understood it.
The timing of the Congress leader's statement, which can cause a rift within his party, is significant.
B S Yeddyurappa has already called for Shivakumar's arrest and claimed that BJP will soon form a government in the state.