Pakistan's target could now well shift to Punjab, where it has already fomented terrorism and introduced drugs. In addition to keeping Kashmir on the boil, its Punjab plans must be nixed.
That Article 370 was discriminatory has been discussed and debated at length. But its mere revocation has opened up new possibilities for the youth of Kashmir.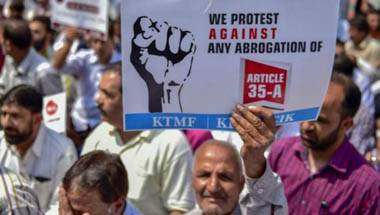 Article 370 stamped on the rights of Dalits and the LGBTQ community. It treated women as second-class and non-Muslims with total contempt. Why do so many 'liberals' support it?