|
Boomtown rap
| 2-minute read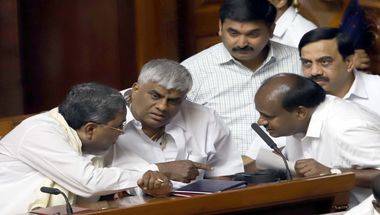 The state's brush with coalition politics started in 1983 but going by the current state of affairs, political alliances continue to have a poor track record in Karnataka.
The INC-JD(S) alliance was doomed from the start. Similarly, the demographics and the language of the Congress showed it was totally out of touch. Why blame the BJP?
Will Kumaraswamy still be in his CM residence on Friday? Or will the tide turn? Here's what the numbers say.