Sources close to Chouhan say he fancies himself in Atal Bihari Vajpayee's mould.
|
Shorts In The Dark
| 4-minute read
There is no better PR exercise than victory. For the many fence sitters, Rahul is suddenly a possibility.
|
The Bigger Picture
| 4-minute read
All these issues will be in play in the 2019 Lok Sabha elections, which explains whether this was a preview of the general elections.
The biggest warning sign for the party could be coming from the urban areas, once believed to be the party's stronghold.
Charisma matters, but in the political heat and dust of India, it also wears off pretty soon. This time round, the Congress is playing serious politics, and not parlour games.
People generally leave when they can read the writing on the wall.
|
RIGHT Foot Forward
| 7-minute read
You showed openness to feedback and willingness to learn.
Voters are not fools, as every party makes the mistake of assuming. Hindutva, no matter how murderously militant, is not going to sway them from real-life problems.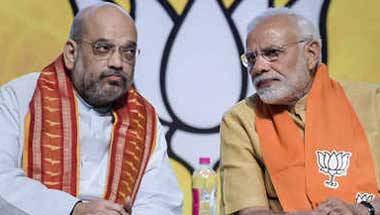 Voters seem fed up of all communal politics and no vikas.
Ashok Gehlot and Kamal Nath have been there, done that. Making them, and not Pilot or Scindia CM, would make the Congress look like its tired old self again.