|
Musings from afar
| 4-minute read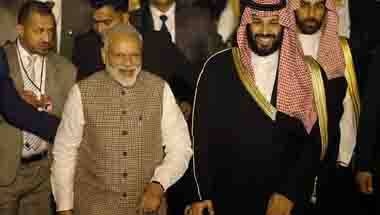 Pragmatism is dictating Saudi posturing as the very future of the country's economic model is at stake. It needs new partners like India.
Apart from boosting trade ties, greater bilateral investment will also be on the PM's agenda.
While other countries take up issues of their workers in Saudi Arabia regularly, Indian government's response has been lukewarm.