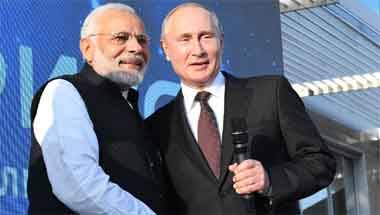 A leader travelling a long distance, moving out of his/her own comfort zone, to informally meet global leaders has enough substance in it for forging trust.
|
Musings from afar
| 4-minute read
Despite the best efforts of the top leaderships, underlying structural changes in the international environment are pulling Moscow and New Delhi apart.
|
Gulp Fiction
| 14-minute read
Those who leave and those who stay.