New leadership could give a new dimension to governance and KTR could infuse the much-needed youthfulness into the processes, while continuing the old-world charm of KCR's governance.
With favourable agro-climatic conditions, skilled manpower, infrastructure and logistics for quality seed production and storage, Telangana meets more than 60 per cent of India's seed requirement.
|
Sunny Side Down
| 3-minute read
Andhra Pradesh and Telangana could lock horns at the Apex Council meeting of the Water Resources Ministry on August 5 over the sharing of Krishna waters.
|
Sunny Side Down
| 2-minute read
Epidemiologists point out that Telangana now needs to enforce a comprehensive preventive strategy to arrest the transmission of the disease.
Following herd mentality, farmers produce the same crop. The KCR government move is to make the farmers produce what the market wants.
The TRS government is balancing development and welfare. YSR Congress is busy fixing problems created by its predecessor.
Jagan's assent, KCR's dissent and Chandrababu Naidu's inconsequential support for the CAA need to be evaluated in the light of the states' politics.
The public celebrating the extra-judicial killings goes on to show the poor faith they have in the judicial system.
Powerful local players. Rooted regional sensitivities. A host of political miscalculations. And an inability to catch the pulse of the South. All this has limited the Modi Wave to the north of India.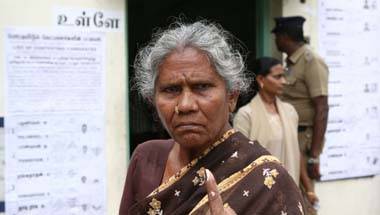 Despite the thumping majority in the Hindi heartland, the BJP has been shown the door in most of the states south of the Vindhyas. Why is it proving hard for the lotus to bloom down south?