Powerful local players. Rooted regional sensitivities. A host of political miscalculations. And an inability to catch the pulse of the South. All this has limited the Modi Wave to the north of India.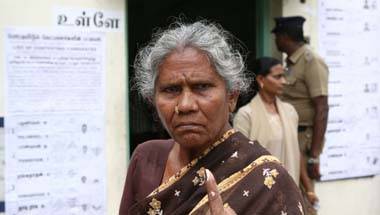 Despite the thumping majority in the Hindi heartland, the BJP has been shown the door in most of the states south of the Vindhyas. Why is it proving hard for the lotus to bloom down south?
The Telangana electoral landscape has been painted pink — TRS party's signature colour — while it just has some sporadic patches of tricolour — representing the Congress.
|
Off the Record: Where Politics and Economics Meet
| 3-minute read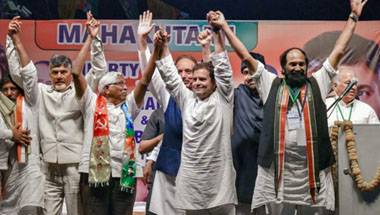 Come December 11 when the results come, people of India will lose and the netas will win as there is no way all that's been promised can be implemented.
Another term is not only what KCR has his eyes on. He wants his son KTR to slip into the saddle.
Naidu is eyeing a grand alliance in Telangana which will provide him mileage in both Lok Sabha 2019 and Andhra Pradesh Assembly elections.
Let there be a thousand inter-caste marriages.
Political parties and organisations have moved the court against errors in the draft voters list.
The TRS is banking on the regional development narrative to win seats in the upcoming Assembly elections.
TRS wants to take advantage of a divided opposition and an underprepared Congress.