It's an Android Diwali: Best smartphones for every budget
From camera phones to ultra-affordable 4G handsets, this list packs them all.
The smartphone industry is going through an interesting churn of late. With a new phone or two being launched every day, there hasn't been a better time to be in the market for the new smartphone. 2017, in particular, has seen some really good phones being launched across different segments.
Cutting across operating systems (OS), we have seen devices that come with the promise of being essentially free, to others sporting an exorbitant price tag of even upwards of Rs 1 lakh.
But, for now, let's focus on what the Android OS has brought to us in 2017. Compared to Apple's iOS platform, Google's Android operating system has a variety of great phones for different budgets from manufacturers such as Samsung, HTC, Xiaomi et al.
Here are the best Android smartphones for every budget segment you can buy right now!
Best camera on a phone - Pixel 2 and Pixel 2 XL
With an overall DxOMark Mobile score of 89, the Pixel line-up from 2016 boasted of being among the highest-rated camera smartphones launched last year. Software optimisations paired with an above-par 12.3-Megapixel single lens shooter enabled the phone to click great pictures.
However, the camera was still not flawless.
Enter the Pixel 2 and Pixel 2 XL. With the new phones, Google adds optical and electronic image stabilisation technology on the rear camera to make it arguably the best camera setup available in the market. Faced with a sea of dual camera modules, Google has chosen to go ahead with a single camera setup consisting of a 12.2-Megapixel f/1.8 aperture lens with autofocus along with laser and dual-pixel phase detection.
However, that's partly because the lens used on the Pixel 2 is a dual-pixel sensor.
From the initial reviews, the gamble looks to have paid off, with DxOMark giving it a rating of 98 – the highest for a camera setup on a phone. In comparison, Samsung's Note 8 and the iPhone 8 Plus – both featuring dual camera setups – currently tie with a DxOMark score of 94.
Premium flagship winner - Samsung Galaxy Note 8
2017 has seen a number of interesting flagships being launched, but best of the lot has to be Samsung's Galaxy Note 8.
Launched at a price of Rs 67,900 as opposed to its US pricing of the device $930, Samsung took industry experts and analysts — who had expected the phone to come sporting a price tag of upwards of Rs 75,000 — by surprise.
The massive 6.3 inch 1,440x2,960 QHD+ display with a pixel density of 521 pixels per inch merges seamlessly into the phone's intimidating metallic frame and an Exynos' 8895 SoC paired with 6GB of RAM and up to 64GB of built-in storage that can be expanded using a MicroSD card.
The Galaxy Note 8 with its looks, price and internals easily wins the crown for the best premium flagship of the year.
Best sub Rs 40k flagship - Nokia 8
The Nokia 8 is the first truly high-end smartphone by HMD Global's reboot. The device is nothing like the flagships that have donned the Nokia logo before: for starters, it's an Android phone, running a close to stock skin with no bloatware – as seen with Google's Pixel and Pixel XL.
The phone comes with top-of-the-line, flagship-worthy display and specs. There is a 5.3-inch Glance Screen Quad HD display with an impressive pixel density of 544ppi.
Powering the phone is Qualcomm's top-of-the-line 835 SoC paired with 4GB RAM and an impressive 3,090mAh battery with QuickCharge 3.0 support that it claims can fully charge the phone in just 30 minutes. It also brings with it 64GB of internal storage that can be expanded up to 256GB.
The Nokia 8 comes at a price of Rs 36,999 making it a strong contender for being called the best mid-range flagship in town.
Moto G5 Plus, the mid-range winner
The Moto G5 Plus is a very good phone for Rs 15,000. With a 5.2inch Full-HD display, a stripped-down stock Android 7.0 Nougat, and two variants (16GB and 32GB) with expandable memory (up to 256GB), Motorola's latest offering is a wonderful package. The model's cameras are decent — a 12MP rear camera with an aperture of f/1.7 and dual-pixel autofocus and a 5MP front camera.
If you want to spend the money, this is your best bet.
Under Rs 10,000 budget phone - Redmi note 4
The smartphone market has gone through a phase of serious upheaval in the past few years, with the budget segment redefining itself every six months. Offerings from manufacturers such as Xiaomi, Vivo and Lenovo have shook up the under 10k budget smartphone segment like never before, making it the most fiercely contested battleground for smartphones.
However, for us, the fight for supremacy here is won by a very capable Xiaomi phone – the Redmi Note 4.
The successor to the hugely popular Redmi Note 3 is powered by the Snapdragon 625 SoC. The phone also brings with it a mammoth 4,100mAh battery that powers the 5.5-inch 2.5D curved glass Full HD display on the phone.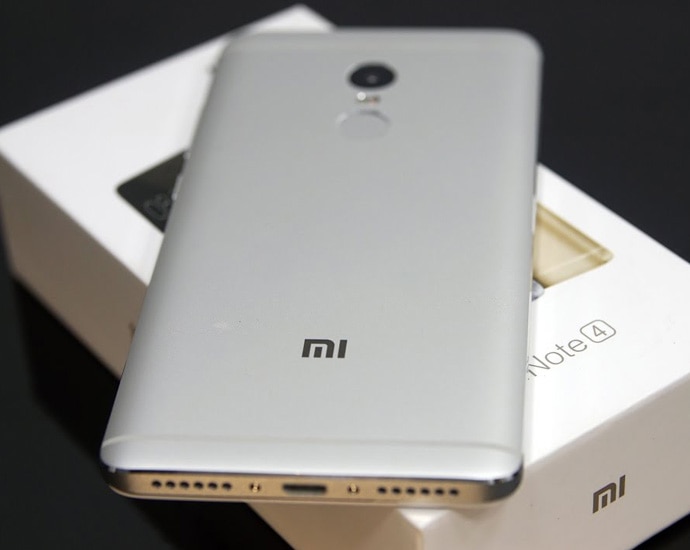 Ultra-affordable 4G smartphone - Airtel-Karbonn A40 Indian
So this is a new segment that has opened up in the market after the entry of the JioPhone. However, because the Reliance-made phone runs Firefox's KaiOS, it loses out to Airtel-Karbonn's A40 Indian.
The A40 Indian comes with a 1.3 Ghz processor with 1GB RAM and 8GB of internal storage, which is expandable by up to 32GB via micro-SD card.
It runs on the Android OS, and comes with the promise of running games, movies and more on the go — just like any Android-based smartphone can.
At an effective price of Rs 1,399, A40 Indian is a great entry-level 4G smartphone.
Also read: Why the voter is the donkey in Uttar Pradesh Assembly elections