|
The Other
|
5-minute read
The former president's Nagpur speech was just a big farce. It only legitimised the RSS, its communal history and its divisive present
|
The Other
|
5-minute read
There is no way to erase the remnants of the long journey India has undertaken before it turned into a republic.
|
The Other
|
6-minute read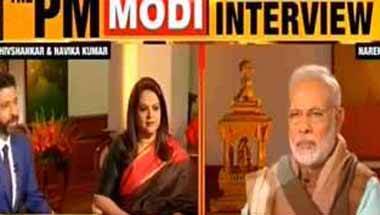 Media has ironically become a bigger story right now than even the spectre of fascism looming over this democracy.
|
The Other
|
7-minute read
The intertwining of 'religion and government' is going to be Congress president's biggest political battle.
|
The Other
|
3-minute read
Urdu was born as a language of the commoner in India, but today, like the Taj Mahal, it has become Muslim.
Why is it that the role of the RSS as the 'parent' organisation of India's ruling party is not properly questioned in public domain?
|
The Other
|
3-minute read
Triple talaq is a small blip on the road to justice for all.
|
The Other
|
3-minute read
The BJP, driven as it is by its anti-Muslim paranoia, could only read his comments as coming from a Muslim.
How is the form of corruption represented by the likes of Lalu worse than the kind represented by the BJP?
The well-oiled Sangh machinery excels in double speak, or multiple speak.