All the politics added up to favour the BJP in the revocation of Article 370. But what follows in our political culture now doesn't look favourable.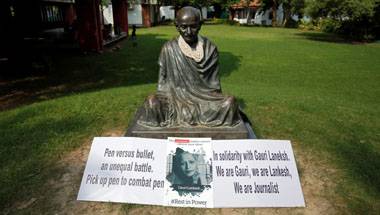 The authorities have ignored the links that easily take them to the murderers.
Kanhaiya Kumar, Umar Khalid and Anirban Bhattacharya were booked for sedition. Charges could never be proved and yet they suffered. This ordinance could only worsen that scenario.
With economic growth at its lowest and unemployment at its highest in several quarters, alongside a likely delayed monsoon, the FM's task is only uphill.
The opposition couldn't stop the Modi-Shah duo. Clearly, their strategy was on the softer side.
The Bhartiya Janata Party's sweep at the Lok Sabha Elections 2019 has a lot to do with the failings of the Congress-led secular parties.
BJP president Amit Shah says NRC should be implemented nationwide. It has meanwhile hit problems even in Assam, which has faced the 'locals versus foreigners' debate for decades now.
Those hurling charges of Kanhaiya's supporters being limelight-seekers have missed the real light this campaign has spread.
Despite an extremely bitter and fractious past, Mayawati and Mulayam Singh's rapprochement holds nothing but dread for the Congress and BJP.
Caught between communalists and criminals, Begusarai sees more than a single ray of light in these student leaders.