There is reportedly evidence linking groups like Sanatan Sanstha and HJS to the killings of Narendra Dabholkar and Govind Pansare. Yet, while the organisations continue to operate, there are no answers to crucial questions.
Kashmiris have been targeted time and again, and now repeatedly in the aftermath of Pulwama too. It's time to reach out to them.
The Prime Minister must answer why his own government brought down the number of Rafale fighter jets to be brought from 126 to 36.
In an environment where all Indians are grieving and some are being unfairly targeted, why are academics who should know much better adding to the chaos, even to hatred?
Severe repression is not the answer to violence. The Valley needs trust-building measures.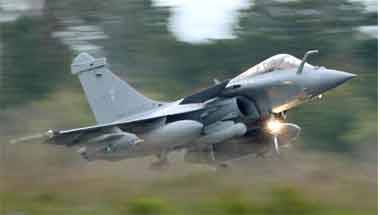 Despite all the suppositions, accusations and revelations, only a clear money trail would establish any criminal culpability in l'affaire Rafale.
From scholarship cuts to lack of jobs, students must bury differences and come together to make the government accountable on every issue.
Even as a triumphant Budget is announced, the data backing several government claims is deeply worrying, as it shows the politicisation of statistics to suit narratives and overlook ground realities.
Three years down the line, there is still no solid evidence and instead, certain facts are being kept from the public sphere. With a high-stakes election nearing, will JNU students be collateral damage?
In a 1995 judgment, the Supreme Court had said even a slogan like 'Khalistan Zindabad' doesn't merit charges of sedition. Then why are the students of JNU being tried on absurd, and shaky, grounds?