Beijing faced a 'tsunami' in favour of the pro-democracy movement and then its atrocities on Uyghur Muslims were exposed to the world.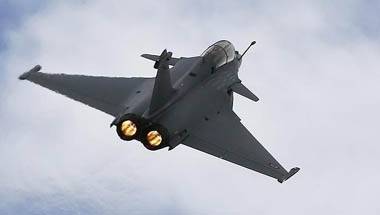 India is the only country where so many hurdles can be put in defence deals - it took only three months for Egypt to buy 24 Rafales in 2015.
While the world speaks of artificial intelligence and facial recognition, India can't find better ways to monitor unwanted elements on the borders.
Important projects impacting India's security were inked between China and Nepal.
Everything that happened at Mamallapuram remains 'informal', including the decisions taken (if any).
China is clearly getting ready in case of another showdown with India.
One can understand that India will not be a priority for Xi, but, can China afford a clash with India, adding yet another headache for its President?
The Chinese-selected Panchen Lama has been touring villages bordering India.
"With the end of the debate on Tibet in the United Nations, Tibetans lost all hopes of their survival, stare at the sky with the blank eyes and ask: where is God, where is the Buddha?"
Under the prevailing circumstances, it is difficult for India to maintain healthy relations with China. The establishment in Beijing should realise this.