What Indians miss most from that era is the old world charm of greater courtesy, gallantry, camaraderie and compassion.
The 'teacher' who would always impart knowledge to the next generation.
Come Sunday, we'll witness for the last time a repeat of the sport's most cherished spectacle.
'Like hair days, you have good days and bad days in tennis, especially when you get older.'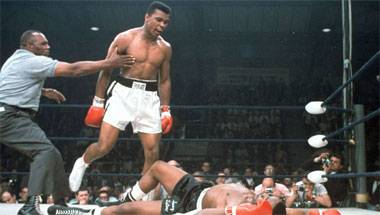 Long before declaring loyalty to 'Nation of Islam' and changing his identity, he had refused to conform to existing norms.
The legendary mural has continued to evolve and find new meaning, from the time of the Spanish Civil War to Paris attacks.