The hard-hitting batswoman from Punjab's Moga has always been a breakout player.
With high drama, jibes, abuses, low-blows and big money, this is not just a boxing fight but a grand spectacle.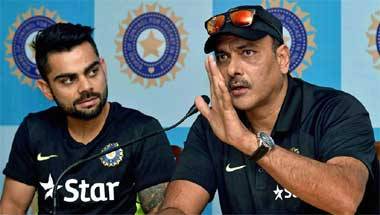 The Indian skipper now has to deliver on all fronts to stay in the hot seat.
The Indian skipper is undoubtedly one of India's best sport stars.
The Tigers are no pushovers.
From politicians to media to the public, there hasn't been any outrage in India.
Leader of the free world has arrived.
One laddoo equals to one lakh in your Jan Dhan account by next election.
The nation sadly looks as polarised as it was on December 6, 1992.
After Ravin Sisodia's death by lung infection, it seems a riot-like situation is being carefully orchestrated in the poll-bound UP village.