The Pakistani PM apparently wants to free the country from the chokehold of venal political families. But they are reinventing themselves under his nose.
Khan's utterances on reform in the Muslim community are much in sync with the BJP-RSS narrative. Could he be PM Modi's Abdul Kalam?
Cricket matches are when we indulge in superstitions on a mass scale. Some of these rites are fun. Some are totally bizarre!
Sitharaman is likely to aim to revive growth through higher investments.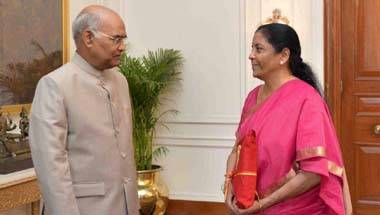 India's economy has hit a five-year low growth of 6.8 per cent in 2018-19. All eyes are now on how the finance minister proposes to steer the economy.
The FM mentioned Gandhiji, his life and the proposed new govt encyclopedia about him. But there's only one thing about Gandhi ji we actually don't know.
If the biggest ever heroin catch was planned for smuggling into India through the Pakistan-routed trade corridor, just imagine what we are receiving where there are no check-posts.
Why India's flop show against England on Sunday has tongues wagging in Pakistan.
First Imran Khan. Then Shoaib Akhtar? Is the former cricketer trying to please the Pak Army with his xenophobic hate comments against Afghanistan?
Telangana CM K Chandrasekhar Rao laid the foundation stone for a new Assembly-secretariat complex in accordance with Vaastu. Good luck to KCR even as his state faces huge difficulties.