The objective behind the Citizenship Amendment Bill was humanitarian justice for the most deprived sections.
The basis of the verdict delivered is not faith or belief system but, purely and clearly, the law of the land.
We realised Indians had an unflinching faith in democracy.
Culture is integral to the concept of the nation.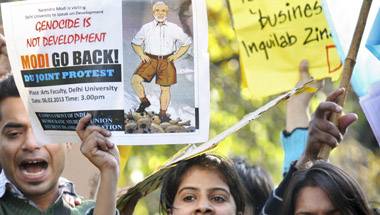 These custodians betray their vociferous commitment to convenient cases and remain eloquently silent about the other.
The organisation has uniquely contributed to the evolution of an indigenous theory of student activism.
Their academics have always stressed their idea of India as a conglomeration of multiple nationalities.
He understands the party will have to look beyond the Hindi heartland and break new grounds.
He would long be remembered as an institution-builder.
His simplicity earned him a very crucial emotional connect with the people.