The liberal's glass is not half-full or half-empty, the glass has simply cracked. Many still can't understand just how Narendra Modi returned.
Walmart faces stringent government regulations just a few months after it bought Flipkart. The timing is crucial. Will it faze the US giant?
PM's hollow rhetoric stands exposed with incidents at FTII, Hyderabad and JNU in the past year.
As tea gardens get converted into high-rise apartments, this man-animal conflict is likely to get worse.
In prejudiced Indian minds, an African is closer to dark-skinned Dalits and hence merits the same treatment.
The country's security apparatus is familiar with militant groups in Pakistan but Islamic State is a different kind of enemy.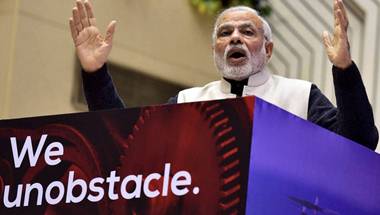 It is for the youth of big cities who have access to niche skills and resources.
PM and his men should prepare the groundwork for a diplomatic relationship that goes beyond handshakes and birthday parties.