The voters had the tempting option of lapping up Rahul Gandhi's NYAY. They, however, gave it a thumbs down. Why?
In the last 24 hours, the Congress, led by Mr Gandhi, has shown scant respect for Parliamentary propriety or proper discourse outside the House. It won't be the BJP but the people of India who will respond to these shenanigans.
Ferrying products through waterways brings down the transportation costs significantly.
The party will oppose any judicial attempt to codify Hindu religion.
While it is easy to dismiss local body elections as non-political, the fact is it gives the Central government direct access and reach to the grassroots.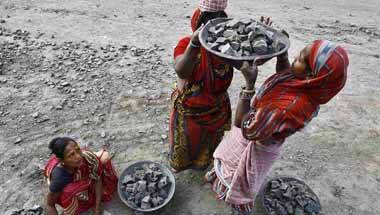 This has the potential to change the often humiliating way women are treated at workplaces. But it must recognise the risks of frivolous cases diluting its full impact.
Abusive behaviour against the PM, coupled with wild allegations, make Congress look spiteful. Its allies are deserting it. So will the voters.
The party's anxiety over the National Herald Case is driving its 'Hindu' makeover for Rahul Gandhi.
Farooq Abdullah has proved time and again that, in reality, he is no more than a sophisticated version of Yasin Malik.
The fight for 2019 is clearly between BJP's substance and Congress' hogwash.