A look at the 23 Lok Sabha seats, where by-polls have taken place since 2014, shows that the BJP has won only four.
Not only did the governor give a long rope to the BJP for horse trading, he also ordered a swearing-in for the CM the next morning.
With a slew of controversies, the public's perception of the AAP seems to be sliding.
Trending stories that don't matter.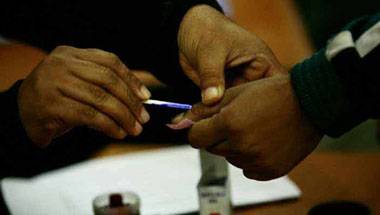 The upcoming Assembly elections promise to provide a mouth-watering contest between the country's most powerful political parties.
If the 2014 general elections are anything to go by, the atmosphere in the poll-bound state is going to be toxic.
Is the sheen finally wearing off?
The iconic chief minister of Tamil Nadu remains critical and on life support.
From Haryana to Uttar Pradesh, from Gujarat to West Bengal, brides and grooms-to-be and their families are facing the crunch.
The coolest US president and First Lady have given the world a taste of smart and sexy.