Kerala has been able to recover from the devastating monsoon flood because people helped each other out, regardless of faith and creed.
KCR would hope that majority of the votes are cast on his account than the MLA in individual constituencies.
It's up to Dhoni to work his way back into form, so he can rightfully claim his place in the team.
One can only hope the investigation doesn't lose pace and the chargesheet is filed at the earliest for the trial to commence sooner than later
The Church and some powerful Bishops have thrown their considerable weight behind a man accused of raping a nun, forcing several politicians to toe their line.
The policy of appeasement and vote-bank politics applies equally to all political parties. Even the Marxists.
The double standards, delays and duress faced by victims of alleged sexual harassment within the CPI (M) in Kerala shows the party's real face.
The coach being a sidekick to the captain is not an ideal scenario.
What the Congress seems to need, more than anything, at this point is to have people with political acumen working for them in the social media cell.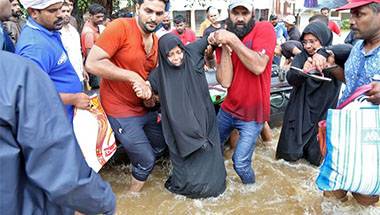 The recent floods hitting Kerala also brought a deluge of divisiveness and communal spite. However, Kerala's people withstood both these angry tides.