The BJP leader appears to be paying the price for the deeds of others.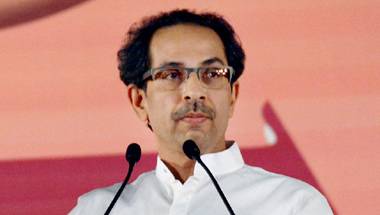 Wounded by the BJP's raw deal, Uddhav Thackeray looks determined to go solo in the election.
Maharashtra CM Devendra Fadnavis believes that batting for the Maratha quota will boost the BJP's chances in the upcoming Lok Sabha elections.
Union minister, Maneka Gandhi has urged Uddhav and Raj Thackeray to not fan the controversy over the tigress' killing.
With a mining ban and fall in GST and excise duty collection, the state needs a leader who can take a call on important matters as and when they arise.
Jalyukta Shivar Abhiyan was the CM's most ambitious scheme.
BJP and Shiv Sena may announce a truce for the 2019 Lok Sabha elections.
Maharashtra police will now focus on exploring various angles that could to establish a link between the arrested activists and the Maoists.
Eight factors that could decide Devendra Fadnavis' continuing grip on Maha power.
For the fourth year in a row, Devendra Fadnavis visited the residence of Shiv Sena secretary Milind Narvekar to seek the blessings of Lord Ganesh.