Is the BJP using its star campaigner judiciously? Or is it afraid of over-exposing him?
Alexei Navalny has said he is determined to contest the Russian presidential polls due early next year.
It is rare that the Church finds a saint who has been as much a crusader of humanity.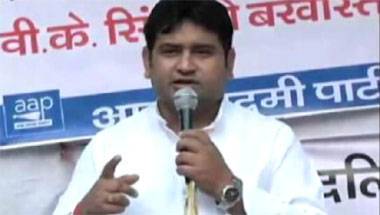 With Punjab and Goa polls coming up, the party wants to give the impression that it follows zero intolerance to corruption.
Apple has created a cult following that reached phenomenal levels since the unveiling of its iconic smartphone brand in 2007.
The Centre has adopted a two-pronged strategy - toughness with those inciting violence and talks with others.
The home minister held talks with eminent non-Kashmiri Muslims before visiting the state this time.
It seems the PM has finally run out of patience.
The residents have been sore because of unfulfilled promises made by the PM.
If you are from the establishment or from the party in power, you are clearly treated above the law.