The reprieve announced by the UP government is the biggest ever by any state.
Five reasons why the CM is still looking for an olive branch from the rival camp of his father.
The BSP supremo aims to galvanise the Dalit-Muslim combination, who have been at the receiving end of the violence over cow.
Never before in the history of the party are ticket aspirants being asked to undergo such a tough screening and muti-level filtering process.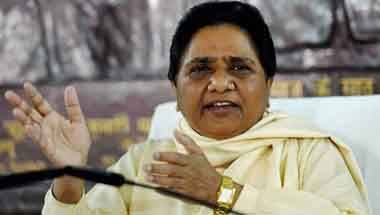 Thanks to Dayashankar Singh's uncouth remark, Mayawati got back her lost plank among Dalit voters.
We need to see if his stardom and glamour, clean image and aggressive stance help him on the chessboard of caste politics.
As the Mirzapur MP takes oath tomorrow, one question remains: who owns Apna Dal?
With Swami Prasad Maurya and RK Chaudhry leaving the party, the BSP supremo is being forced to recalculate her options.
A deal between UP CM Akhilesh Yadav and his father Mulayam has left him isolated.