The people of West Bengal seem to be getting ready for the change. They have had enough of jargons, false ideologies and politics of fake slogans. Narendra Modi's vision and Syama Prasad Mookerjee's legacy beckons.
Migrant workers returning to West Bengal are being herded into ill-kept and hastily-prepared quarantine centres, with complete disregard of the protocols.
Mujib Barsha is the right time to call for an international trial of the Pakistani army for its role in the 1971 war crimes and genocide.
The distinct shift of the narrative from appeasement and vote bank to development and empowerment was evident when the results came in May 2019.
That Article 370 was discriminatory has been discussed and debated at length. But its mere revocation has opened up new possibilities for the youth of Kashmir.
The passing of Triple Talaq bill has exposed the truth of Advani and Amit Shah's point that Congress continues to be addicted to the politics of vote-bank and side with the 'fanatics.'
It is leaving behind an indelible political imprint.
The state is fast turning into a laboratory of appeasement politics.
The CM is willingly giving space to forces that she may herself be incapable of regulating someday.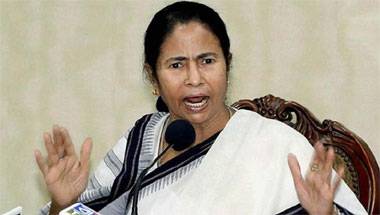 It is difficult for an inherently rabble-rousing politician like her to appreciate ideals of nationalism and patriotism.