That Article 370 was discriminatory has been discussed and debated at length. But its mere revocation has opened up new possibilities for the youth of Kashmir.
The passing of Triple Talaq bill has exposed the truth of Advani and Amit Shah's point that Congress continues to be addicted to the politics of vote-bank and side with the 'fanatics.'
It is leaving behind an indelible political imprint.
The state is fast turning into a laboratory of appeasement politics.
The CM is willingly giving space to forces that she may herself be incapable of regulating someday.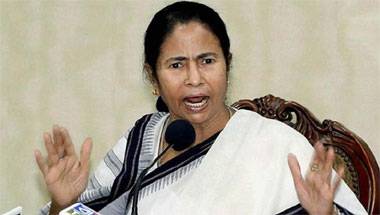 It is difficult for an inherently rabble-rousing politician like her to appreciate ideals of nationalism and patriotism.
It has fallen on the PM to salvage and preserve for posterity the legacy of the Iron Man of India.
For them, the nation is always secondary and not first, and the fulfilling of her interests tertiary or non-existent.
Displaying his ignorance, party spokesperson Anand Sharma said Jana Sangh and BJP did not participate in the freedom movement.
New ideas, new debates, new energies and direction define the way ahead for the party under his leadership.