First, the party hopping, then the 'cut money' debacle — Bengal has never witnessed a state of lawlessness quite like this one, since the naxal period.
The trouble is not new for the Congress-JDS coalition government in Karnataka. It has been brewing since day one for the alliance and should have been foreseen.
Pakistan faces world disapproval and the drying of funds over its support to terrorists like Hafiz Saeed. But its moves to 'take action' are impressing no-one.
The TMC supremo seems absolutely unable to handle either provocations from the BJP or pressures within her own party. Will Mamata Banerjee push the TMC to breaking point?
As reports emerge of Didi apparently telling party workers to return money taken from hapless people, will anyone listen? This only opens a Pandora's Box, one the Opposition will exploit.
As the doctors continue to protest, West Bengal remains the worst-hit state with at least 13 big government hospitals affected.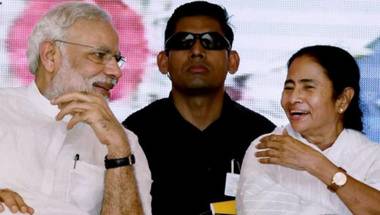 The move by the West Bengal Chief Minister and the TMC to curb the saffron tide is indicative of a few things — the result was unexpected, one cannot bank on personal popularity alone and time-tested strategies may not be effective anymore.
Didi read the signals all wrong. She also failed to sense the inroads the BJP was steadily making in Bengal.
Today, regional parties are much more in touch with the aspirations of their voters than the Congress party. The grand old party now faces a 'do or die' moment.
Mamata must pause and ponder over what brought down the 34-year rule of the Left in Bengal. She shouldn't repeat the same mistakes.