What lies beneath this controversy is a clash of top democratic institutions, each asserting its authority over the other.
The basis of the law is that wife is a chattel or a property of man.
The government, which is internally divided on the issue, doesn't want the schisms to be out in the open.
With justice Arjan Kumar Sikri's entry into the collegium, the dynamics are set to change.
The governor's office is expected to exercise constitutional and political morality because it's an office that by far is beyond the purview of the courts.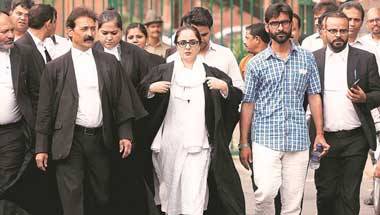 She invariably opened up a debate about moral policing and formal dress code.
The date for the next collegium meeting has not been decided yet.
The will leave the Indian judiciary in a worse position.
The apex court is not just faced with constitutional questions, but also a crisis of faith.
The courts have always protected our democracy and the Constitution, and when they failed, we called it Emergency.