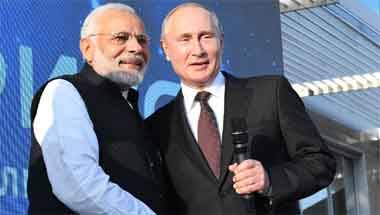 A leader travelling a long distance, moving out of his/her own comfort zone, to informally meet global leaders has enough substance in it for forging trust.
While the African elephant is vulnerable, its Asian counterpart is an endangered species.
The rush of development plans within the broad development discourse in itself has many side effects.
Member nations suffering the most must impose strict moral sanctions against Washington.
There are, however, new players in Asia to fuel development finance, such as New Development Bank and Asian Infrastructure Investment Bank.
NDB is positioning its credibility as an organisation to support sustainable infrastructure rather than eradicating poverty.
Articles 9-12 of the treaty clearly say India and Pakistan can't just cancel it.