|
Kerala Diary
|
2-minute read
Kerala Congress invented a system to reactivate its leaders by introducing Performance Assessment System (PAS) to rate its leaders and their popularity at grassroot levels.
|
Kerala Diary
|
2-minute read
Kerala has the highest per capita annual alcohol consumption in India with over 8 litres per person and 37 per cent of the total population consumes alcohol.
|
Kerala Diary
|
3-minute read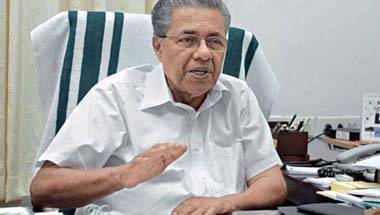 Pinarayi Vijayan called a meeting of all police chiefs to make them accountable to good practices in policing but that did little to help.
|
Kerala Diary
|
3-minute read
LDF has to realise that there is no political space for violence in Kerala. The new generation in Kerala doesn't like violence, brutality or oppression. Their sympathy goes with the victims.
|
Kerala Diary
|
5-minute read
And April was the cruellest month.
|
Kerala Diary
|
4-minute read
The worst nightmare started when cooperative banks, rural Kerala's lifeline, were restricted from operations.