'If today one SPO resigns, thousands of others will join. If twenty quit, two lakh more will join.'
The toll of security forces in the anti-terror operations tells another important story.
An erstwhile maharaja, a 90-year-old CM and a new entrant are fighting it out to wrest control of the state.
The claims undoubtedly look tall compared to the ground reality.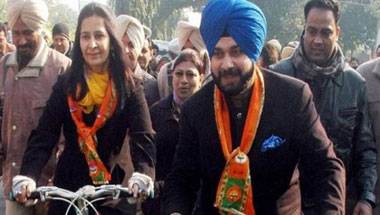 Wives of top politicians are undeniably playing a key role this poll season.
While the character of Tej Bahadur Yadav may be in question, the issues he has raised are not.