A grand reshaping of caste alliances across UP and Bihar could significantly impact the 2019 elections. It could well be the last straw to break the BJP's back.
With multiple entities in the system, entrusted with land rights, secured record-keeping process will ensure transparency and instant flow of information.
The biggest warning sign for the party could be coming from the urban areas, once believed to be the party's stronghold.
A visit across the state is enough to tell that anti-incumbency will hit the BJP hard. But the anti-BJP mood may not translate into a pro-Congress mood.
Having lost GGP, as an alliance partner, the grand old party is learnt to have shown willingness to join hands with the JAYS.
Who will this movement wipe off and whose resurgence can it lead to, are all questions to be answered in due time.
Merely 'greening' patches of land with saplings or larger plants serves no function.
If it was the narrative of change and development that overshadowed everything else in 2014, the upcoming Lok Sabha polls are bound to get more local.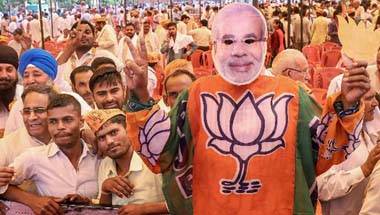 The electoral arithmetic suggests this will be a close contest.
With both Rahul Gandhi and Yeddyurappa relegated to the background, it's a direct fight between the Congress CM and Modi.