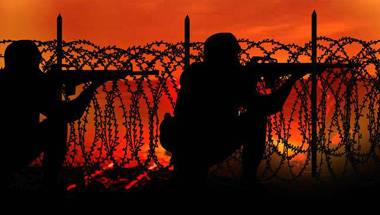 Indian Army personnel are also humans and have made mistakes but no official has worked for personal gains in conflict areas.
With Trump or without Trump, Washington needs Delhi more than Delhi needs Washington.
Ex-Army officer explains why BJP and Mehbooba are fooling India with 'divorce'.
Seeking to bring peace to the Valley, the J&K CM seemed to have ignored other parts of the state.
Kashmiris are unwilling to believe that their own brethren across the border are treated worse than second-class citizens.
Among cities where use of Army land has become a bone of contention is Secunderabad, as mushrooming colonies around the cantonment are hit by closure of roads.
Justifying a wrong and refusing to accept the difference between a costume and uniform show Twinkle Khanna's immaturity.
The system may work only if all involved move forward in a coordinated manner and the organisation meets at frequent intervals.
For China, a unified Korea with close ties to the US is undesirable, as it could enhance threat perceptions and have the US at its doorstep.
Those who lack knowledge on a subject should avoid commenting.