Congress has got 'farmers' crusader' Rahul Gandhi, who has ensured victory in three states of the Hindi heartland.
BJP spokesperson Sambit Patra had asked for the Congress president's gotra after he visited Ujjain's Mahakaleshwar temple.
Corruption is the burning topic and the Congress scion has gone straight for the jugular.
Ahead of Lok Sabha polls 2019, Congress aims to become a cadre-based party.
From Sonia Gandhi's son-in-law Vadra is now addressed as Rahul Gandhi's brother-in-law by the BJP ahead of 2019 Lok Sabha elections.
The Gandhi scion has made it clear he means business.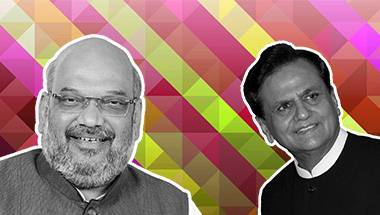 Senior Congress leader's bid for re-election is threatened by the ongoing political crisis in the party's Gujarat unit.
Mayawati didn't turn up in Rajya Sabha but she did feature in conversations.
It started on a stormy note, courtesy rain gods.